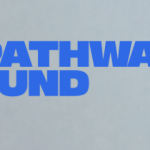 Website Pathway Fund
Location: Work-based in the UK; remote working (Full access to Central London office)
Overview:
The Investment Manager will join a small team and growing fund. We need a person who thrives in taking the lead, driving projects from start to end, and will be responsible for the day-to-day delivery of pilots
Responsibilities: 
Reporting to and supporting the Chief Investment Officer
Project planning and delivery in collaboration with partners
Supporting the management, and growth of Pathway Fund
Supervising budgets, deliverables, and milestones
Initiate projects, check feasibility and work out budgets, teams and resources
Manage the project, which includes coordinating the project team to keep them on track and keeping the project on budget
Support monitoring and control activities to track the progress of the project.
Qualifications/Essential Experience:
Experience with social investment – Familiarity with the social investment sector, the trends, patterns, how social investment in the UK works, and enthusiasm for the current trends around the Adebowale Commission, and making the sector more inclusive.
Project Management – project management experience, with a track record of managing multiple projects and associated staff consistently on time, quality, and budget.
Business Development – we hope you will have good 'commercial instincts' – we're a small team, and you will be with the Project Director in meetings with significant and existing stakeholders. You can read a room, find common ground with and feel confident in assisting our Project Director with angles for collaboration and the business engagement tools required to bring new partners on board with Pathway's journey.
Strategy and Planning – As a recently formed entity, we operate in a fluid environment. The positive thing is that we are now short both of interest in our work, not business needs to capitalise on them! Therefore, we will require that you have the ability to develop project strategies and plans to deliver against work streams, combined with the flexibility to alter your focus to align with the needs of the Fund.
Systems and Processes Development – We are building our internal systems. We know what 'good' feels like, but we are not prescriptive over what systems we use to make 'good' happen. You will help shape this, creating ways of working and information sharing that maximise our team's time, energy and outputs.
Diverse Client Management – Ability to manage and maintain relationships with workers, employers, partners, and stakeholders from all walks of life. You're a key member of our team and we will afford you the benefit of working with a wide variety of talented, industrious and engaged Pathway Stakeholders. We want you to relish this!
Team Engagement – We work hard, talk straight and seek to draw the best that each of us has to offer. We're also polite, positively encouraging of each other and conscientious and respectful of our talents, value add, and also calls on our lives outside of work. Be you, be kind and thoughtful, and together we will build the Pathway culture we seek.
Constructive Leadership – You will spot room for improvement and will feel confident to outline, from a positive perspective, how we can be even better. And, we will listen to you.
Written Communications – Words are powerful. Good graphics tell a strong story too. You'll feel confident documenting how stakeholders can support Pathway. Moreover, why is it of essential value that they do
Application Process:
Please send a cover letter outlining your experience in relation to this role and your CV to info@pathwayfund.org.uk. If you wish to speak to someone about this role, please email us. Applications must be received no later than 5:00 PM on Thursday 30th November, with interviews taking place the week commencing from Monday 4th December 2023.