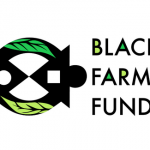 Website Black Farmer Fund
Location: Remote
Overview
BFF seeks an Investment Director to lead its growing fund management team. A qualified candidate will be expected to have experience in aligning capital with creative and non-conventional financing products and structures. Additionally, commitment to food justice and food sovereignty will be equally important in this role. Working with the President, the Investment Director will provide vision and oversight for the management and strategic growth of BFF's capital strategy and investments in alignment with our mission and values. The Investment Director will be accountable for the general oversight and risk management of all BFF capital obligations and investments and will lead the fund management team to implement our due diligence process. The Investment Director will take investment allocation direction from BFF's Investment Committee, made up of black farmers and food business owners, and recommend new or revised lending and investment strategies. This role also involves providing strategic direction on investing undeployed assets. As a key member of the leadership team, the Investment Director will execute on day-to-day investment transactions and play a critical role in determining the strategic direction of this mission-driven, community-governed investment fund.
About the Organization
Black Farmer Fund, Inc. (BFF) is a non-profit community investment fund that invests in black farmers and food businesses in New York. Our team is focused on connecting investment capital and technical assistance with mission-aligned organizations, regenerative agriculture projects, and community initiatives in traditionally underserved communities. Beyond investing we create opportunities for relationship and community building to further strengthen our reparative work in the food system.
BFF makes direct investments across a variety of tranches of the capital stack (Debt and Grant), utilizing a variety of financing structures to support a wide array of solutions. BFF is unique in its ability to infuse capital into black farms and food businesses that deliver value to communities and customers that generate positive outcomes for economic justice, ecological impact, and community wellbeing.
At BFF, we are working to create alternative economic realities that redistribute wealth, democratizes power, and shifts economic control to black farming and food communities in order to increase food sovereignty.
Responsibilities
Support the President on all integrated capital-structuring and investment decisions of the organization;
Working with the governing bodies (Investment Committee and Board of Directors), the President, and BFF staff to lead the development of new and innovative financing initiatives;
Developing and managing a range of financial approaches to optimize BFF's investment portfolio from a mission and financial perspective;
Lead and manage the daily operations and staff of the fund management team including:
Develop and maintain standards that govern the administration of all BFF investment activities;
Transitioning the fund management team from a team of contractors to in house staff;
Supervise the Impact Associate who will manage pipeline management and the due diligence process (including but not limited to quantitative analysis and financial modeling for BFF)
Develop comprehensive evaluation and risk analysis of investment opportunities;
Working with external legal resources to draft and negotiate a wide range of legal documents;
Lead fund's impact evaluation and financial management; set reporting metrics, oversee reporting processes and monitor fund's performance
Support President's fundraising efforts with communication of fund performance and impact
Represent BFF at external events to increase BFF's industry presence
This is a unique opportunity to play a critical role in growing a community investment fund that is redefining investment in the sustainable agriculture and food justice space, and as such successful candidates will be expected to apply an "all hands on deck" approach.
Qualifications
Education & Experience:
The ideal Investment Director will have a relevant Bachelor's degree (preferably combined with an advanced degree or another professional certification) plus 7-10 years of direct experience in impact investing, CDFIs, or other debt lending institutions (preferably in the food and agriculture space but will consider alternative industries).
Additionally, the ideal Investment Director candidate should be able to demonstrate at least 5 years of experience in a managerial capacity with responsibility for managing people, projects, and/or budgets.
Skills:
BFF seeks candidates that exhibit both mission alignment and professional competency in the following areas:
Expertise with the different levels of capital stack (senior debt, subordinated debt, grant, and near equity structures such as royalties and convertibles) and how they would impact small to mid-sized businesses;
Demonstrated experience in managing a diverse portfolio of investments in the sustainable agricultural sector, or in companies/projects with a racial equity lens;
Demonstrated experience in fiscal oversight and innovative product development;
Demonstrated expertise in farming, food justice, and community wealth;
Ability to evaluate a wide range of farming markets (cooperatives, conventional farms, collectives) and financing mechanisms;
Exceptional negotiating and interpersonal skills where multiple stakeholders are involved in decision-making;
Excellent written and verbal communication skills;
Ability to lead and manage a diverse team of programmatic, investment, and finance professionals;
Ability to attract capital for regenerative agriculture and food justice investments;
Job Details
Competitive salary commensurate with experience
Reports directly to the President
Remote position
Benefits include 4 weeks PTO; generous paid holidays; self-care stipend; work from home stipend; IRA employer match; medical, dental, and vision health insurance coverage; and sabbatical.