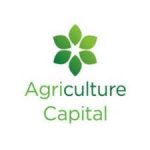 Website Agriculture Capital
Location: San Francisco, CA or Portland, OR. Remote location considered in the western U.S. with easy travel to those offices.
Overview
We are looking to hire an Investment Associate in either San Francisco, CA or Portland, OR, or a remote location in the western U.S. with easy travel to those offices. The Associate will work closely with our investment team in an energetic, entrepreneurial environment in researching, sourcing, analyzing, and executing new investment opportunities, along with managing existing investments. This role will also support other functional teams within the firm in various strategic and operational management capacities and work across all of AC's investment products and projects. The Investment Associate will build and support investment models, draft and present investment recommendation summaries and actively engage with the team during investment discussions. The ideal candidate will have strong financial modeling and written and verbal communication skills, will be a true team player with a commitment to success and will be able to thrive in a very dynamic environment working across a diverse set of opportunities.
Agriculture Capital Overview
Agriculture Capital ("AC") is a regenerative agriculture and food investment firm that is growing, and currently manages two investment funds ("the Funds"). With $800 million under management, the Funds invest in permanent cropland and synergistic midstream assets to create a consumer-driven, vertically integrated enterprise that grows, packs, and markets high-value produce. Through an owner-operator model, the Funds employ a value-added approach to farm and food operations, focused on regenerative farm practices and the processing and sale of that produce as a means of enhancing returns.
Our mission is to develop a regenerative food and agriculture system that produces better food at scale and delivers healthy returns to our investors while making a difference in our communities.
Vision – We envision a world where more people have access to food that is better and healthier for their families while improving the land and the communities in which we operate.
"EATS" Core Values – We believe in Excellence, Accountability, Transparency and Stewardship
AC employs a collaborative team of top talent which values, and embraces, diversity, equity and inclusion.
Responsibilities
Create and maintain complex financial models to support our investment process
Draft and present internal investment recommendation memoranda
Gather and monitor market information to build robust reference data sets
Work closely with operational teams to validate assumptions and quantify potential operational impacts.
Facilitate due diligence and deal execution
Maintain investment pipeline data and gather relevant information from industry sources
Support finance team on projects related fund reporting, existing investment performance, and strategic planning and analysis
Qualifications
Demonstrated interest or experience in agriculture and food
2-4 years of experience in financial modeling, preferably within investment banking, management consulting, agriculture, real estate, or private equity
Commitment to sustainability
Strong communication, analytical and data organization/interpretation skills.
Proven ability to multi-task, and produce quality work within tight deadlines
Superior skills with Microsoft Office applications (Excel, PowerPoint, Word) and Salesforce.com
Comfortable working in a dynamic, entrepreneurial environment
Demonstrate the potential to be flexible, creative, resourceful and disciplined in a high growth setting
Most importantly, the successful candidate will have the highest standards of personal and professional ethics and integrity, and be aligned with our mission
Authorization to work in the US