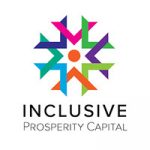 Website Inclusive Prosperity Capital
Location: Can be remote or based in IPC's Rocky Hill, CT or New York City offices
Overview
IPC seeks an Investment Analyst to join its growing Clean Energy Finance team. A qualified candidate will immediately contribute to IPC's mission of aligning capital with scalable financing products and structures.
Responsibilities include:
Analyzing and monitoring current investment portfolios;
Working alongside both finance and program professionals to research, identify, structure, underwrite, and place new investments into target markets, projects and programs;
Engaging in capital raise pitches and discussions to source capital at both the ultimate fund and underlying project/asset levels;
Being an early member of a growing fund, and as such contributing to the organization's overall direction and ability to achieve sustained success.
This is a unique opportunity to play a key role in a growing, mission-oriented organization, and as such successful candidates will be expected to apply an "all hands" approach.
Organization Overview
Inclusive Prosperity Capital, Inc. is a not-for-profit investment fund thriving at the intersection of clean energy finance and community development. Our team is focused on connecting investment capital with mission-aligned organizations, clean energy projects, and community initiatives in traditionally underserved markets.
IPC makes direct investments and places 3rd party capital across all tranches of the capital stack (Debt, Equity and Tax Equity), utilizing a variety of financing and ownership structures and supporting a wide array of clean energy technologies, from distributed solar and energy efficiency to utility-scale infrastructure installations. IPC is unique in its ability to capitalize products and structures, at scale, that deliver both value creation to underlying customers/offtakers and market rate risk-adjusted returns to investors, all coupled with positive economic, environmental, and social impact.
We believe everyone should have access to the benefits of clean energy. We can change the conversation in underinvested neighborhoods and markets, helping to deliver Inclusive Prosperity.
Qualifications
Education & Experience: The ideal Investment Analyst candidate will have a relevant Bachelor's degree and/or professional experience.
Skills: IPC seeks candidates that exhibit both mission alignment and professional competency in the following areas:
Understanding how the different levels of capital stack (Senior Debt, Subordinated Debt, Equity, Tax Equity) impact both projects/companies and investors;
Understanding how cash flows and risks are allocated across various project finance, structured finance, and corporate finance scenarios in association with the capital tranches listed above;
Understanding how the combination of capital tranches, cash flows, and risk profiles are used to develop clean energy projects from a bottom-up perspective;
Understanding how energy markets, policy, incentives, and private capital flows interact with customer demand and target markets to impact clean energy deployment from a topdown perspective;
Ability to communicate effectively, tactfully, and courteously through oral and written communications to advance IPC's clean energy financings;
Strong organizational skills and demonstrated ability to prioritize competing demands and perform multiple tasks with respect to internal and external deadlines;
Proficiency in the Microsoft Office Suite;
Experience with Salesforce desired, but not required.
Above all, an ideal candidate will be eager to learn and grow in a collaborative, fast-paced team environment.