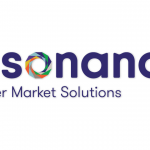 Website Resonance
Location(s): Burlington, VT; Washington, DC; Seattle, WA; San Francisco, CA; or remote within two hours driving distance from any of these hubs
Analyst: $48,000-$62,000 USD depending on education and experience
Senior Analyst: $64,000-$72,000 USD depending on education and experience
Overview
The Analyst on Resonance's Impact Advisory team contributes to client engagements and provides critical project implementation support focused on our corporate clients, major foundations, and NGOs. They will work across the practice to assist with project management, new business development, and client engagement on projects spanning technology, supply chains, healthcare, and other technical areas.
Candidates should have a deep passion for the intersection of global business and global development, and an interest to work on a team that is collaborative, smart, kind, and fun.
This is a full-time position based in Seattle, WA; Washington, DC; Burlington, VT, or San Francisco, CA. Remote work is possible within 2-3 hours' drive time for candidates willing to make the drive for team, client, or other necessary meetings in one of our hub locations.
About Resonance
Resonance is a global consulting firm that delivers market-based solutions to address the world's toughest challenges.
We work with changemakers in the private sector and the international development community to solve wicked problems and promote market opportunity. We specialize in development of partnerships, innovation, sustainable business models, and impact finance that drive impactful results.
Across our work, we integrate diverse voices and perspectives. We promote collaboration across sectors and up and down the chain—from the field to the boardroom. Throughout, we translate client ambition into action and impact on the ground.
Essential Functions
Innovative Finance 
Assist in screening and analyzing companies and/or social enterprises to support their investment readiness
Help prepare marketing material (one-pagers, concept notes, pitch decks, data rooms) for prospective investors
Assist in the conceptualization, design and structuring of innovative finance mechanisms, potentially including impact bonds and blended finance vehicles
Project Management 
Provide strategic project management support under the direction of a leader/supervisor, ensuring that key projects and engagements are delivered on time and within scope
Improve internal processes and support operational workstreams based on interest
Identify and engage external experts and work across the business units to coordinate internal experts to help deliver client engagements
Work to maintain and track budgets and staff utilization
Research, Analysis, and Client Delivery
Execute effectively on a number of discrete projects, with support and oversight from supervisor, Manager and/or Senior Manager on client accounts
Support assessments, exploratory or descriptive research, thematic analysis, concept note writing and other deliverable development as directed for clients
Manage outreach and interview schedules of key stakeholders for client projects
Build workshops focused on engaging in multi-stakeholder partnerships, or on new approaches to addressing business challenges in emerging markets
Synthesize, communicate, or present complex topics for a variety of audiences
Client Relationship Management
Contribute to growing relationships with existing clients, identifying new areas of work, and supporting overall business growth
Support drafting and reviewing proposals and scopes of work for new or existing clients
Required Education and Experience
Bachelor's degree or equivalent experience in business administration, economics, finance, or related field.
1.5+ years of progressively responsible experience in one or more of the following:  business/strategy consulting, impact investing, investment advisory, asset management, or another finance-related field
Senior Analyst Only: 4+ years of progressively responsible experience in one or more of the following:  business/strategy consulting, project management, client management, impact investing, investment advisory, asset management, or another finance-related field
1+ years of experience performing quantitative and/or financial analysis (through coursework or previous employment)
Strong Microsoft Office skills, especially in PowerPoint and Excel for client facing deliverables (As assessment will be required)
1+ (3+ for Sr. Analyst) years of experience effectively working on multiple projects, addressing ambiguous problems, and taking action to solve them
1+ (3+ for Sr. Analyst) years of experience effectively taking ownership over project or client deliverables, including tracking, and managing team responsibilities
1+ (3+ for Sr. Analyst) years of effectively engaging diverse teams to come up with the best solutions and move people and organizations to act
1+ (2+ for Sr. Analyst) years demonstrating commitment to equitable and participatory practices, as it relates to cross-sector and developmental collaboration
Understanding and awareness of emerging markets backed by educational or work experience
Preferred Education and Experience
Exposure to/experience with innovative finance mechanisms (i.e. impact bonds) a strong plus
Experience working on multi-stakeholder partnerships
Experience working with or an understanding of corporate strategy
Proficiency in a second language
(Senior Analyst) Experience in designing or facilitating meetings or workshops with a diverse group of stakeholders
*Additional details about competencies and work environment available at link below.