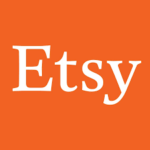 Website Etsy
Location: Brooklyn, NY
Overview:
Etsy is the global marketplace for unique and creative goods. We build, power, and evolve the tools and technologies that connect entrepreneurs with buyers around the world. Etsy, Inc.'s 'house of brands' portfolio has expanded to now include four individually distinct ecommerce brands – Etsy, fashion resale marketplace Depop, musical instrument marketplace Reverb, and Brazil-based handmade goods marketplace Elo7. As an Etsy employee, you'll tackle unique problems alongside talented coworkers committed to Keeping Commerce Human. We're large enough that you'll focus on meaningful, complex challenges, but small enough that you can make a rewarding impact.
We are looking for an Impact & Sustainability Manager who has experience working across corporate environmental, social, and governance topics. This role will support our public impact commitments, with focus areas including our evolving diversity, equity, and inclusion goal for our marketplace, ESG and climate risk assessment, and operational sustainability.
This is a full-time position reporting to the Senior Director of Impact and Sustainability. We are considering remote candidates based in the United States for this position. Etsy offers three different work modes to meet the variety of needs and preferences of our team: Flex mode for candidates comfortable traveling to an office location 2+ times per week, Remote mode, and Office-based mode. Learn more about our flexible work modes and vaccination policy here.
Responsibilties:
Lead our Marketplace DEI goal to ensure that Etsy.com is a diverse, welcoming, and inclusive place to sell and shop. This will include working with partners to refine our strategy, undertake research and analysis, and build programs that will enable us to meet our goal. (Note that our employee DEI goals and programming are not within the scope of this role.)
Drive our work to analyze risks and opportunities related to climate and other ESG issues, develop new tools and training for internal partners, and seek out opportunities for continual improvement in our processes.
Deepen operational sustainability across all Etsy brands, from collaborating with our workplace teams to introducing sustainability tools for remote workers.
Serve as a subject matter authority on issues related to the "G" in ESG, including ethical decision-making, stakeholder engagement, and the practices that make a business truly sustainable.
Run our carbon neutrality program and build a long-term strategy for carbon offset procurement.
Refine our impact strategy by being immersed in industry trends, providing research support on a wide variety of Impact topics, and listening to the needs of teams across the company.
Represent Etsy in industry coalitions. Lead engagements with partners.
Explore emerging areas and support the team in chasing new challenges, all while keeping a keen sense of prioritization that will allow us to deliver on our commitments.
Of course, this is just a sample of the kinds of work this role will require! You should assume that your role will encompass other tasks, too, and that your job duties and responsibilities may change from time to time at Etsy's discretion, or otherwise applicable with local law.
Qualifications:
Proven experience implementing impact programs from ideation to execution and enthusiasm for growing your areas of expertise.
Love for research, diving into data and analysis, and benchmarking! And you know how to use this information to craft impactful pitches and seek alignment from diverse partners.
Comfort in uncertainty and adept at forging new and innovative paths because you can see the vision before we get there.
Master collaboration skills with the ability to influence outcomes and people without reporting lines.
An agility in leading strategic conversations, as well as rolling up your sleeves to get work done.
A 'work out loud' approach that enables the team to arrive at solutions iteratively.
Experience building decks and composing compelling content.
A palpable passion for racial justice and combating the climate crisis.
A trust in and commitment to Etsy's vision, mission and values.