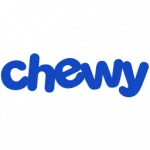 Website Chewy
Location: United States
Overview
Chewy's mission is to become the most trusted and convenient destination for pet parents (and partners), everywhere. They view pets (and pet parents) as family, and are obsessed with meeting and exceeding their customers' expectations through every interaction.​
Launched in 2011, Chewy offers the personalized service of a neighborhood pet store alongside the convenience and speed of e-commerce. Customers love shopping their wide selection of more than 100,000 products (including their private brands and prescription Rx food and Rx medication products), which they offer at competitive prices, with fast 1-2 day shipping and the around-the-clock convenience that only e-commerce can offer.
Chewy is seeking a Head of Sustainability to further the development, and lead the implementation, of their enterprise-wide sustainability strategy to build a stronger and more resilient business, strengthen their corporate reputation, mitigate risk and drive long-term company value creation.
The strategy will reflect Chewy's mission and values, including their commitments to the environment, pet health and wellness, human rights and worker safety, diversity, equity, and inclusion, and corporate citizenship.
As Chewy's Head of Sustainability, you will be part of the Legal, Risk and Corporate Responsibility team – reporting to the General Counsel and working closely with stakeholders across the company, including in Investor Relations, Public Relations, Facilities, Supply Chain, Merchandising, Finance, Internal Audit, Human Resources, and Legal. You will also be responsible for developing and delivering corporate sustainability reporting and communications, both internally and externally.
The ideal candidate for this role is proficient in strategy development, critical thinking, and program execution with a passion for pets, sustainability, and an aptitude for retail.
Responsibilities
Lead on the development and implementation of Chewy's long-term sustainability vision and goals, targets and metrics, and short-term business plans to accomplish near-term objectives
Collaborate with senior leaders across the enterprise, including ESG functional leads within various departments, to develop and execute strategies to address the ESG issues relevant to Chewy, including environmental impacts, human rights and worker safety, pet health and wellness, product life cycle impacts, supply chain impacts, energy use, and climate risk.
Strengthen Chewy's standing with investors and other stakeholders by developing and leading their ESG reporting and engagement strategy; you'll create reporting and engagement strategies accounting for Chewy's ESG strategy, investor expectations, disclosure standards/frameworks, and key ESG ratings, surveys, and benchmarks
Identify key sustainability targets and develop a system for reporting of KPI's, outcomes and measures, in alignment with wider business objectives
Maintain a leading view of emerging trends, risks, opportunities, and industry developments, engage with external stakeholders and leverage external relationships to keep a finger on the pulse of how the ESG landscape is evolving, to inform potential shifts to strategy and opportunities for industry collaboration
Partner with Human Resources, Public Relations, and Investor Relations for compiling content for internal/external communications
Qualifications
Extensive experience building and managing sustainability programs, including strategy development, implementation, sustainability reporting and external stakeholder engagement, as well as experience leading cross-functional teams, ideally within retail
Demonstrated success in designing and implementing sustainability strategies through collaboration and influence
Subject matter expert on climate solutions, clean energy, waste reduction eco-design, responsible sourcing, sustainable materials, sustainability claims, and other sustainability-related issues
Knowledge of relevant ESG standards and reporting frameworks, including SASB, TCFD, GRI, and the UN SDGs and investor and stakeholder disclosure expectations and ESG-related trends; Experience developing corporate ESG reports, managing consistent and accurate ESG reporting
Resourceful and self-motivated, with the ability to operate with limited direction and prioritize based on business and stakeholder value
Ability to identify smart solutions with the right level of pragmatism; confident in demonstrating the ROI of sustainability initiatives
Experience presenting to, influencing and educating Boards of Directors and Senior Management