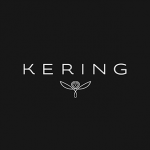 Website Kering
Location: London, UK
Overview
Innovative, uncompromising, romantic, provocative, upholding the power of emotion and the touch of the human hand: these are all elements that describe the fashion of the house of Alexander McQueen. The brand is synonymous with modern British couture, renowned for its strong identity and celebration of unbridled creativity. Integral to the McQueen culture is the juxtaposition between contrasting elements: femininity and masculinity, fragility and strength, tradition and modernity. Under the creative direction of Sarah Burton, the house produces critically acclaimed collections, driven by unparalleled vision and respect for craftsmanship. Burton was made Head of Design for womenswear in 2000 and was appointed Creative Director in 2010. The luxury brand was founded by Lee Alexander McQueen in 1992. Among the greatest fashion designers of his time, the legacy of his work lives on.
We are currently seeking a Head of Sustainability to lead the sustainability team at Alexander McQueen. The role will be based in our central London office, reporting to the Chief Executive Officer, and managing a team of three.
Working in a small team, you would have the opportunity to drive the sustainability agenda within the house and responsible for representing the brand at a Kering Group level. Kering have embarked on an ambitious journey to craft sustainable luxury and as the head of Sustainability, you will have the opportunity to shape this through three key pillars: environmental, social and innovation. You will be required to effectively influence, lead projects and manage change at a pivotal time of growth for the house. This will require an agile and innovative mind, with excellent people and project management skills.
Responsibilities
Strategy Development & KPIs Monitoring:
Work closely with the CEO and key business partners to execute and implement the sustainability strategy of the brand as well as continually evaluate, augment and develop upon the existing strategy plan, taking into account the Kering objectives and the unique attributes of the DNA and business direction of the House.
Review and maintain and adapt the Sustainability strategy across the business (environmental, social and innovation) and monitor KPIS on a regular basis throughout the year, regular reporting to the CEO as needed.
Prepare updates of the strategy for regular reporting to the Kering Chief Sustainability Officer and Report to the Group's Sustainability department on specific progress against target objectives throughout the year. Participate and contribute to multi-stakeholder projects developed within the Kering Group
Stakeholder & Employee Engagement:
Oversee, manage and approve all environmental reporting requirements, including the annual environmental reporting requirements, EPR (Extended Producer Reporting) requirements.
Report and approve data for the Environmental Profit and Loss account, ensuring provision of data by team to the Kering Group in a timely manner
Manage and coordinate reporting process for all fashion shows and events in accordance to guidelines
Manage and coordinate training and induction programmes and also suppliers and sub-suppliers with respect to compliance with Kering Sourcing guidelines and prohibited/high risk sourcing lists. Coordinate and implement training across all departments.
Manage and implement general and specific employee engagement opportunities to raise awareness
Reporting & Compliance & Tracking:
Manage the House's security audit programme in collaboration with the Kering internal auditing team, for compliance with all processes
Manage specific projects related to social compliance and risk, and monitoring of future risks and Identify and develop projects that will support the implementation of best practises in the supply chain
Work closely with store planning to support the implementation of certification programs across the store network
Coordination of team to oversee implementation of data-system projects to promote best practices of data collection
Management of reporting for Kering annual report and other ad hoc external communications in coordination with communications and legal departments
Provide resource and education for various sustainability subjects and inquiries from brand R&D and suppliers, in alignment with Kering standards and policies
Project Management:
Provide advice and due diligence on sourcing and tractability of sustainable materials and manage coordination to track and implement sourcing projects in alignment with Kering standards as well as maintaining working knowledge on various types of certifications and testing/verification processes to ensure integrity and traceability of supply chain
Identify opportunities for the application of new innovations and long term sourcing projects aligned with strategy
Manage key stakeholder projects across strategy implementation
Implement, manage, execute key projects for sourcing, circular economy, supply chain traceability/verification and biodiversity
CSR / Environmental Philanthropy Management
Coordinate and implement special CSR projects with other departments to promote sustainability strategy
Administrative & Budget Management
Lead and manage a small team, working to embed sustainable initiatives across the business, fostering a strong sense of passion and wellbeing in the team
Manage Budget and Forecasts for annual and budget revision updates
Coordinating and overseeing all legal/admin/compliance items related to projects, in collaboration with various departments across the business
Qualifications
Extensive experience working within the sustainability field, ideally gained within a fashion, FMCG or related organisation
Very strong practical knowledge of sustainable sourcing and materials and supply chains in textile and leather, very strong knowledge of certifications and practical implementation of sustainable sourcing within complex supply chains
Excellent communication skills
Analytically minded, confident in demonstrating the ROI of sustainability initiatives
Strong project management skills
Degree in a related discipline (including but not limited to Sustainability, CSR or Fashion enterprise or Engineering)