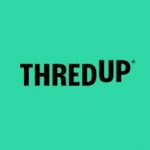 Website thredUP
Location: Remote
Overview:
thredUP is transforming resale with technology and a mission to inspire a new generation of consumers to think secondhand first. By making it easy to buy and sell secondhand, thredUP has become one of the world's largest resale platforms for women's and kids' apparel, shoes and accessories. Sellers love thredUP because we make it easy to clean out their closets and unlock value for themselves or for the charity of their choice while doing good for the planet. Buyers love shopping value, premium and luxury brands all in one place, at up to 90% off estimated retail price. Our proprietary operating platform is the foundation for our managed marketplace and consists of distributed processing infrastructure, proprietary software and systems and data science expertise. In 2018, we extended our platform with thredUP's Resale-As-A-Service (RaaSⓇ), which facilitates modern resale for a number of the world's leading brands and retailers. thredUP has processed over 125 million unique secondhand items from 35,000 brands across 100 categories. By extending the life cycle of clothing, thredUP is changing the way consumers shop and ushering in a more sustainable future for the fashion industry.
The legal team has a strong internal reputation as a true partner and trusted advisor to our cross-functional teams.  We have earned this reputation by helping our teams think strategically and solve problems with practical, context-driven and responsive advice.  As counselors, we manage legal risk while preserving the legal and ethical integrity of the company.  We are also team players who eschew internal politics or big egos.
As the Head of Public Policy and Sustainability, you have a unique dual opportunity to establish thredUP's public policy agenda along with our ESG strategy as we "dent the universe" by advocating for our environmentally conscious business model and our socially conscious operational footprint.
With regard to government affairs, you will educate policymakers about circular business models, particularly our resale platform, with a goal of driving legislative outcomes that help consumers and retailers more rapidly change their habits, purchasing decisions and business models towards apparel reuse.
With regard to our ESG strategy, you will help us live up to our operational potential by co-creating and executing our ESG strategy so that thredUP becomes synonymous with sustainable commerce and ensuring that we get credit for our double bottom line stakeholder strategy (we want to be profitable and good for the planet!).
Responsibilities:
Lead government affairs, including management of policy-driven marketing campaigns, coalitions, policy research and lobbyists towards achieving our policy objectives
Work with thredUP's leadership to design and implement an overarching strategy to achieve appropriate goals with relevant government and regulatory bodies
Advise stakeholders on matters of public policy to inform and influence business decisions
Maintain and nurture external relationships with local, state and federal governments to ensure that the company's interests are represented in legislative proceedings and public forums
Keep an ear to the street so that thredUP is prepared to manage legislative risks and opportunities in federal and state forums from across the political aisle
Generate public support for relevant issues, lobbying for policy changes through appropriate channels, and maintaining current knowledge of government changes and actions
Act as a subject matter expert on Environmental, Social and Governance (ESG) best practices, providing strategic guidance and support
Advise on the continuous development and refinement of thredUP's ESG strategy
Collaborate with our industrial operations team, legal team and communications team to ensure accountability and responsibility through the ESG reporting process and successful public relations outcomes for our ESG efforts
Establish ESG data and content collection and validation processes for various stakeholder groups
Manage the research, production and publication of our annual Impact Report, ESG framework reporting (SASB, GRI etc)
Draft and publish materials to convey thredUP's mission and goals externally
Curate and manage high impact relationships at all levels of government and the sustainability community that may be relevant to thredUP
Qualifications: 
10+ years experience in community organization, lobbying, government relations, and related activities
Experience implementing ESG-focused communications strategy
Skills in public relations and campaigning
Oral and written communication techniques and strategies, impeccable public speaking skills
Experience reading, interpreting and analyzing legislation
Demonstrated experience working directly with senior executives and government officials
A team player who knows how to get things done
A proven track record of accountability, attention to detail, and organization in a fast-paced environment
Juris Doctor or Bachelor's degree in public policy, business, or economics preferred