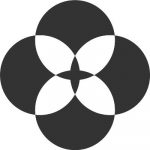 Website COYUCHI
Location: San Francisco, CA
Overview
Since 1991, Coyuchi has been a leader in crafting organic linens–producing products using the most environmentally responsible methods possible. Since then, we continue to inspire the industry by focusing on the soil from which it all starts. Striving to have our fibers grown on land that is farmed in its most natural state, so we can make the smallest impact on the Earth, as we create comfort.
Coyuchi is a multi-channel retailer with a growing digital presence online at Coyuchi.com, a store in Point Reyes Station and a robust wholesale business.
Coyuchi is looking for a leader to support the company's growth and scale. We seek an experienced Operations & Logistics leader who will develop our mid-range and long-range strategies for customer service, logistics & transportation, and fulfillment. an exciting opportunity for a mission-oriented individual who has experiencing managing transportation carriers and fulfillment center operations (either owned/operated or 3PL). The position is based in Coyuchi's HQ office in the Dogpatch (Hybrid), San Francisco, reporting to the Chief Operating Officer.
Responsibilities
Functional and company leadership while embodying Coyuchi's mission and values
Management of the Natural Home Advisor (customer service/CX) team, Warehouse Operations team and Transportation team
Relationship management of key partners including fulfillment 3PL, shipping carriers, software vendors supporting smoother operations and customer experience
Ensuring the smooth day-to-day operations of logistics, fulfillment and customer service
Development of logistics and fulfillment strategies in support of the company's long-range plan (LRP), with a three-year view into the future
Supporting the successful implementation of IT/software projects that impact operations, logistics and customer service
Reporting on key metrics related to operations, logistics and customer service
Escalating and solving issues related to operations, logistics and customer service
Development of internal processes and tools that align cross-functional teams toward company goals (for example, S&OP process)
Establish efficient operations related to company product circularity and renewal goals
Establish, meet and/or exceed sustainability goals related to functional areas of responsibility
Qualifications
8-15 years experience leading operations, fulfillment, transportation and customer service at a retail company (strong e-commerce and omnichannel background preferred)
Bachelor's degree
Experience successfully negotiating contracts with third-party partners in the operations, fulfillment, transportation and customer service space
Experience managing long-term relationships with third-party partners in the operations, fulfillment, transportation and customer service space
Excellent analysis skills, including the ability to create and work with models to analyze operations, fulfillment and transportation scenarios
Proficient in Microsoft Office applications, including Outlook, Microsoft Excel, PowerPoint and Word
Excellent interpersonal skills and the ability to interact with all levels of the organization
High degree of discretion in dealing with sensitive, confidential, and legally private information and situations
Possess strong organizational skills and ability to manage multiple projects simultaneously
Strong oral and written communication skills, including presentation skills