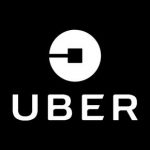 Website Uber
Location: New York, NY; San Francisco, CA; or Washington, DC
Overview
At Uber, not only are we fundamentally changing mobility for riders, but we're disrupting car ownership for drivers, too! We believe that the future is electric and we will play an important role in driving EV adoption.
We made a bold commitment to be a zero-emission platform in US, Canada and Europe by 2030. As part of our roadmap to zero emissions, we have been tirelessly working on product improvements, operational initiatives and partnerships. For example, in partnership with Hertz, we will add 50,000 Tesla Model 3s to our platform by 2023.
Electric Vehicle (EV) charging infrastructure is a critical component of our strategy and we are looking for someone to define our strategy and lead this initiative. Your role will be to understand the current charging ecosystem, the challenges Uber drivers face in accessing charging infrastructure and then create a strategy and execution roadmap. You will work with OEMs, charging infrastructure companies, financiers and other players in the ecosystem. We are looking for an exceptional individual who can apply a first-principles approach to shape and execute our electrification strategy.
Responsibilities
Lead the EV charging infrastructure program including defining the strategy, roadmap, budget and KPIs
Bring the best of Uber's product, operations, and technology to improve the charging experience for drivers
Execute on the roadmap, continuously testing hypothesis and refining your approach
Recommend and manage all partnerships for charging infrastructure
Use Uber data to identify charging demand at a geo-spatial level
Work closely cross-functional teams including Product, Business Development, Marketing and Policy
Ensure that Uber Earners get the best prices, experience and network
Bridge our EV infrastructure into the future by making it accessible for our autonomous vehicle partners
Basic Qualifications
8+ years experience of entrepreneurial, investment banking, consulting, business intelligence, or related experience
Experience in the electric vehicle infrastructure arena
Preferred Qualifications
A Master's degree or an MBA is helpful
Outstanding problem-solving skills grounded in data and customer insights
Ability and experience in managing complex partnerships with contending priorities
Self-motivated, ability to work independently, with strong organization and time management skills