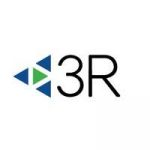 Website 3R Sustainability
Location: Remote or Pittsburgh, PA
Remuneration Range: Competitive and based on experience, starting at: $60,000/year
Overview
Make a Difference Every Day – Business plays a critical role in sustainable development, which is why 3R is proud of its Women-Owned Business and B Corp Certifications. Externally, the 3R Team partners with clients to develop their ESG strategy, implement their plan, and achieve results which are good for: business, the environment, society, and the economy.
3R Sustainability works at the intersection of ESG, carbon reduction, building performance, and reporting. Our vision is to be the partner of choice to help organizations realize the value of sustainability and create a world in which our team members and clients' employees live and work in an environment that is mutually beneficial for people, the planet, our partners, and profit, now and for generations to come.
Our culture makes us unique. We value continual improvement, integrity, teamwork, and transparency both internally and externally- and it shows in our long-term partnerships with clients and growing employee base.
This client-facing role will focus on corporate, building, and product sustainability, including environmental impacts, employee health and productivity, community engagement, and sound business practices. Tasks will include developing business strategies and creating sustainability reports and programs. Projects and clients will span across a diverse set of industries and locations, which require engagement with clients, and their stakeholders, around the world.
Responsibilities
Carbon Reduction Program Development
Conduct stakeholder engagements including interviewing senior/executive positions across client-base to understand organizational priorities
Gather data to calculate Scope 1 and 2 greenhouse gas inventories
Analyze environmental trend data (e.g., energy/GHG emissions/water/waste) to identify opportunities for improvement, set targets for reduction, and define action plans to achieve goals
Conduct Scope 3 GHG screenings and prioritize greatest opportunities
Develop and implement programs to calculate Scope 3 GHG inventories employing life-cycle and GHG protocol methodologies
Develop roadmaps to set and achieve net zero commitments utilizing all available tools
Conduct Lifecycle Assessments for carbon reduction
Provide appropriate data and analysis to help clients set Science-Based Targets (SBT)
Create dynamic and innovative analytics-driven deliverables, including dashboards, spreadsheets, presentations, and reports
Collaborate and work across clients' organizations to drive implementation and results
Develop sustainability programs (internally and with suppliers) to drive reduction in areas of greatest impact
CDP and TCFD Reporting
Lead efforts with clients to prepare CDP and TCFD Reporting
Establish climate-related risk analyses and scenario planning in line with CDP and TCFD
Draft, edit, and approve content to report on behalf of clients to communicate sustainability progress and goals in corporate sustainability reports and communications
Prepare/approve language to respond to rating agencies and/or customer questionnaires on behalf of clients
Job Dynamics
Support senior colleagues in business development, including proposal writing, and in the development of work plans, schedules, and budgets for the delivery of client projects
Support collaboration with clients through development of tools and deliverables
Generate case studies, articles, presentations, and videos related to 3R's work as needed for business development
Deliver tasks on time and within budget and assist project managers to ensure that projects perform against targets and deadlines
Work on several differing projects simultaneously
Qualifications
The ideal applicant must be able to demonstrate excellent qualitative and quantitative skills, combined with an entrepreneurial attitude and a strategic thinking and doing mindset, in addition to the following minimum qualifications:
BA/BSc in sustainability, engineering, or a related science, with a well-rounded understanding of business
At least 2+ years of related work experience (a master's degree may substitute)
Experience working directly with clients
In the course of one year, earn the Sustainability Excellence Associate (SEA) and relevant credentials such as, the GRI Professional Certification, AA1000 Practitioner, LEED Green Associate, etc.
Have experience with LCAs and corporate GHG inventories (scope 1, 2, 3)
Background working with large data sets and proven ability to analyze, interpret, and communicate findings
Skilled in data science and data visualization
Demonstrated ability to assimilate and analyze operational and environmental data for compliance, indicators, and trends
Understand the connection between high-performance buildings, carbon reduction, and ESG
Professional writing skills and the ability to translate scientific data and metrics into compelling "sustainability stories"
Additional consideration will be given to candidates who:
Have project management experience
Currently hold or currently pursuing LEED AP, WELL AP, and/or SEA credentials
Hold certificate(s) in GHG accounting, carbon management, and/or GHG measurement, reporting, and verification
Hold a master's degree in sustainability and/or business, or equivalent certifications
Personal Attributes and Qualities
Passion for sustainability
Curious, globally-minded, and enthusiastic
Detail oriented to contribute to and support the 3R team, project management, and administration
Excellent problem-solving, time management, organization, and communication skills
A positive, helpful, team-focused person with a strong initiative and willingness to learn and work
A quick and adaptive learner, eager to tackle new situations
Proactive, self-driven, and willing to jump in on any task that helps the team meet its objectives
Professional manner to act as a brand ambassador
Able to work on virtual teams