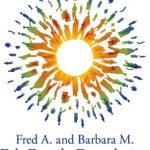 Website Fred A. and Barbara M. Erb Family Foundation
Location: Royal Oak, MI
Overview
The Fred A. and Barbara M. Erb Family Foundation is seeking a full-time Grants Manager and Office Manager. The position will report to the President and work closely with the Foundation's Director of Foundation Administration, Vice President of Programs, and Program Officers.
The Foundation's mission is to advance an environmentally healthy and culturally vibrant metropolitan Detroit and a flourishing Great Lakes ecosystem. The foundation is particularly focused on improving water quality, especially in the watersheds impacting metro Detroit and Bayfield, Ontario; promoting environmental health and justice; sustainable business; and supporting the arts as a means to revitalize the metropolitan Detroit region.
Progress towards sustainability is rooted in the actions and decisions by individuals, private enterprises and local communities, and a special focus on the role of business to help transition to sustainability is a key approach to be encouraged. Our grants support local grassroots and community-based organizations as well as larger institutions whose research and expertise helps inform and advance those local efforts. With an endowment of $350 million, our annual grants budget is approximately $13 million.
The Grants Manager and Office Manager's role is very important to the operations of the foundation, ensuring the effective management of the Foundation's grant making process and general office functions.
Responsibilities
Manage all stages of the grant making administrative process, including:

reply to inquiries regarding the grant application and monitoring process




manage the online application, payment and reporting process




maintain comprehensive paperless grants files through the Blackbaud Grantmaking grants database




design and generate necessary reports for program staff




prepare materials for trustee docket books, grant agreements, and grant payments




coordinate with the Director of Foundation Administration and accounting team to ensure integrity of recorded grants payments



Provide administrative support to Foundation staff, including:

prepare materials for weekly staff meetings and bimonthly program team meetings




gather and submit invoices, bills, grants, and other documents to accounting team for payment




complete a broad variety of administrative tasks, including: screening and returning phone calls and/or messages, scheduling, photocopying, mailing, sorting incoming mail correspondence, maintaining correspondence filing, and preparing draft correspondence, as needed (i.e., business replies, memos, thank you letters, etc.).



Manage the Foundation's office including:

daily office tasks such as sorting mail, ordering supplies, and answering calls to the foundation's general line




maintain corporate governance records and mailing lists




receive Foundation guests, set up for large meetings, and coordinate catering and other logistics for Foundation staff




be familiar with all office equipment and its proper maintenance




assist President and Director of Foundation Administration on all building related matters for Foundation operations




provide an efficient and uniformly excellent office experience for colleagues and guests across the Foundation.
Requirements
Candidates must have a bachelor's degree or a minimum of five years grants management or related experience.




Proven ability to handle confidential information with discretion and demonstrate the highest level of service and response.




Proficiency in all Microsoft Office Suite products required; experience working with databases preferred; knowledge of Blackbaud software, especially Blackbaud Grantmaking, and design tools like Canva and Adobe a plus;




Demonstrated ability to prioritize conflicting demands, be adaptable, and handle matters expeditiously and proactively




Highly resourceful team-player, with the ability to also be extremely effective independently




Strong verbal, written, and interpersonal communication skills.



This position requires 24 hours over 4 days per week in office with flexibility for the remaining hours; it is not a remote position. Vaccination against COVID-19 (including eligible boosters) and compliance with the Foundation's policy to reduce the spread of COVID-19 are required.
Start Date: The Foundation seeks to have the Grants Manager start June 2022.