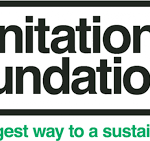 Website NYC Department of Sanitation
Location: New York, NY
Overview
New York City has set an ambitious goal to send zero waste to landfills by 2030 as part of a strategy to combat climate change. The NYC Department of Sanitation is leading this initiative on behalf of the city government, and has created a nonprofit affiliate housed within the Partnerships Office called the Sanitation Foundation to help achieve this goal. The Foundation fosters innovative public/ private partnerships to support DSNY in achieving the shared vision for a healthier, cleaner, more sustainability NYC.
The Foundation is in an exciting phase of growth. After achieving early success with its sustainable fashion programming and two successful 1,200+ events to combat food waste, the organization is now embarking on a newly adopted strategic roadmap for growth. The Graduate Intern will have the opportunity to play an instrumental role in setting direction and implementing new program stop further engage the community in waste reduction.
Agency Description
The New York City Department of Sanitation (DSNY) keeps New York City healthy, safe, and clean by collecting, recycling, and disposing of waste, cleaning city streets and vacant lots, and clearing snow and ice. DSNY is the nation's largest municipal sanitation agency, with nearly 10,000 employees, 59 district garages, and a fleet of more than 5,000 trucks, cars and other types of equipment. The Department clears litter, snow and ice from approximately 6,500 miles of City streets and removes debris from vacant lots as well as abandoned vehicles from City streets.
Internship Responsibilities
The Graduate Intern will report to the Executive Director of the Foundation and the Deputy Director for Partnerships. The Intern will also have the opportunity to work with all members of the Foundation team, including the Deputy Director for Development and Deputy Director for Museum Planning. This position can include additional special projects to align with a candidate's interest and experience. Duties will be aligned with high-priority initiatives and are likely to include:
Conducting a comprehensive evaluation of current Foundation program offerings (including measuring impact, cost, constituencies served, etc.) and to identify gaps and opportunities for improvement.
Making strategic recommendations based on internal and external focus groups, independent research, and best practices from other nonprofits that partner with City agencies.
Documenting the foundation's history and impact for presentations, web content, and grant proposals.
Conducting landscape mapping of funding opportunities, in philanthropy and corporate, and develop a strategy for pursuing funding, through grant writing or otherwise.
Researching and producing new zero-waste content for the Foundation's blog and newsletters.
Supporting the Deputy Director of Development with implementation of a new CRM system.
Other special projects related to strategic planning and/or fundraising as deemed appropriate by the Foundation and the intern.
Qualifications and Skills
Graphic design, web design, social media or other digital communications experience

Fundraising experience (preferred)
Passion for environmental sustainability and serving and improving NEw York City
Excellent written and verbal communication skills
Experience developing or managing a CRM system a plus
Curiosity and hunger to know how things work and ability to use that knowledge the make connections and find opportunities
Positive attitude and sense of humor
Candidates must currently be enrolled in a graduate degree program in an accredited college, university or law school.
To Apply
If you are interested, please email your resume to Julie Raskin at jraskin@dsny.nyc.gov.
Salary Range
Min $15.93 to Max $24.73 per hour