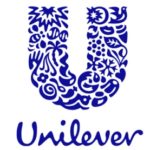 Website Unilever
Location: London (flexible)
Overview
Unilever believes that sustainable business drives superior performance and that this is the only way to create long-term value for all our stakeholders. Through our purpose-led, future-fit Unilever Compass strategy, we seek to ensure the long-term sustainability of our business.
As a leading company committed to addressing some of the most pressing global and development challenges of our day, Unilever has a clear role to play in improving the health of the planet. In June 2020, Unilever set out its latest in a set of wide-ranging commitments and actions to fight climate change, protect nature and conserve resources for future generations.
Climate change in particular has attracted particular attention with rising consumer, customer and investor interest. We have set a range of industry-leading targets to reduce emissions in our operations and value chain, and embed climate action into our divisions and brands. In March 2021, the Unilever Board published our Climate Transition Action Plan, setting out details of the actions we will take to drive action in this area.
To support this agenda, the Global Sustainability Team and its extended network provide strategic thought leadership, global partnerships, advocacy capabilities, and subject matter expertise to support the Divisions, Markets and Functions in driving change at scale across the value chain.
We are looking for a passionate person to join the team to co-lead our climate workstream with the existing senior manager. This role will form half of job share with an existing 0.6 FTE team member.
This role combines elements of sustainability strategy, policy, advocacy and partnerships at a senior level, supporting both the internal delivery of climate targets as well as the external delivery of policy change through advocacy in support of the business' goals.
About Unilever
Unilever is one of the world's leading suppliers of Food, Home and Personal Care products with sales in over 190 countries and reaching 2 billion consumers a day. Unilever has more than 400 brands found in homes around the world, including Persil, Dove, Knorr, Domestos, Hellmann's, Lipton, Wall's, PG Tips, Ben & Jerry's, Marmite, Magnum and Lynx. Faced with the challenge of climate change and the need for human development, we want to move towards a world where everyone can live well and within the natural limits of the planet. That's why our purpose is 'to make sustainable living commonplace"
The role is based in our Global Head Office in Blackfriars. Located in the heart of London, our office is home to a restaurant, a deli bar, a gym and a medical centre. You could be enjoying your lunch on our beautiful rooftop terrace in the summer our letting off some steam in a personal training session! You can also find a subsidised shop offering a selection of our Unilever products.
Responsibilities
Strategy
Provide strategic guidance to the operational business teams charged with delivering against Unilever's climate targets:

Net Zero by 2039
Halve the emissions of our products along the value chain by 2030
Reduce our operational emissions by 100% by 2030.
Zero Deforestation by 2023

Support the evolution of these targets in response to the rapidly changing external context.
Closely collaborate with colleagues in sustainability, supply chain, procurement, communications, divisional sustainability teams and global brands. Serve as an internal knowledge expert providing ongoing strategic counsel to the business and market teams on climate action.
Policy
Develop thought leadership that supports enhanced ambition and action on emerging climate issues. Identify emerging trends, threats and opportunities that are integral to Unilever's position as a leading global business on climate action.
Lead the development and execution of Unilever's climate-related positions on key issues relevant to the achievement of Unilever's climate targets e.g. carbon credits, net zero.
Advocacy
Develop and deliver the global advocacy strategy for Climate Action, including policy and stakeholder asks, message development and supporting materials.
Lead advocacy, policy and external engagement related to climate change through strategic partners and platforms such as UN Climate Change COP26, United Nations General Assembly Week and Climate Week, World Economic Forum, World Business
Council for Sustainable Development
Support CEO & ULE on senior level engagement with key external stakeholders on climate action.
Partnerships & Stakeholder Engagement
Lead the development and management of a broad array of global external relationships, with the climate teams in key stakeholder organisations including international NGOs, UN agencies, national governments, industry partners.
About You
In-depth knowledge and understanding of climate action as it relates to business
Strong stakeholder management and interpersonal skills
Analytical and systems thinking
Policy engagement and advocacy
Excellent writing skills (experience of writing English language briefing papers and speeches for C-level executives particularly valuable)
Influencing and working in a complex matrix organisation
Understanding the full business value chain
Experience of working in collaborative multi-company partnerships
Experience of working in collaborative cross-sectoral (public-private) partnerships
Proven experience engaging/collaborating with stakeholders requiring the highest level of professionalism, diplomacy, and sensitivity
Interest and willingness to diversify skillset and experience through projects in other areas in the Sustainability Team.
What We Offer
Not only do we offer a competitive salary, but also our pension scheme, an annual bonus, a free gym, a staff shop and shares. You'll get the opportunity to work directly with our renowned and exciting brands in a flexible and agile environment. We strive to achieve a family-friendly culture and to, above all, create possibilities for all.
Diversity at Unilever is about inclusion, embracing differences, creating possibilities and growing together for better business performance. We embrace diversity in our workforce. This means giving full and fair consideration to all applicants and continuing development of all employees regardless of age, disability, gender reassignment, race, religion or belief, sex, sexual orientation, marriage and civil partnership, and pregnancy and maternity.