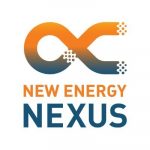 Website New Energy Nexus
Location: Singapore
Overview:
New Energy Nexus is an international non-profit organization that supports clean energy entrepreneurs with funds, accelerators and networks. We started in California and have expanded operations into China, India, Southeast Asia, and East Africa. Our mission is to support diverse entrepreneurs to drive innovation and build equity in the global clean energy economy. Our goal is to support 100,000 startups to succeed by 2030 – a decisive decade in our collective struggle with climate change. With our network, we directly boost hundreds of entrepreneurs annually while uplifting thousands more. Since 2004, New Energy Nexus (formerly known as California Clean Energy Fund) has leveraged billions in investment, funded hundreds of clean energy enterprises, and launched industry leading centers for solution collaboration. Learn more at www.newenergynexus.com.
Responsibilities:
Reporting to the Chief Development Officer, the Global Impact Manager will:
Support program teams to develop a Theory of Change for each new program, and aligned with the global TOC.
Support program teams to develop impact measurement and learning plans, including indicators, survey design, data collection tools and processes integrated with program implementation.
Support program teams with external evaluations as required.
Coordinate and ensure Southeast Asia aggregated indicators, data collecting and systems
Coordinate and expand Global aggregate indicators
Build and maintain global resources on good practices in monitoring, evaluation and learning.
Facilitate cross program learning globally and within the Southeast Asia region.
Lead a collaborative project for the annual global impact report.
Support the Abundance team with monitoring, evaluation and learning (MEL) needs for proposals, and by providing impact data to strengthen fundraising needs.
Represent the organization and build relationships in the impact measurement and entrepreneur support community.
Qualifications:
At least 5 years of relevant experience, including 3 years working in monitoring, evaluation and learning roles.
Passion for MEL and the potential for effective MEL to improve program outcomes, and is effective at communicating the benefits to colleagues.
Understanding of the importance of, and knows how to use MEL to bolster fundraising efforts at a mission driven organization.
Strong influencing skills, particularly through taking a human centred approach when working with colleagues to solve their MEL needs.
Experience of working across cultures and is adaptive and flexible to changing needs and priorities of the organisation.
Passion for effective capacity building and is an effective trainer and facilitator, creating space for their colleagues to thrive and working collaboratively to support objectives.
Self-motivator and experience working in unstructured environments, identifying gaps and taking action to plug them.