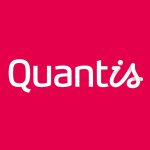 Website Quantis
Location: Any Quantis location (Paris, Lausanne, Zurich, Milan, Berlin, Boston, Portland)
Overview
You will be responsible for defining Quantis' purpose and strategy for the food and agriculture sector. You will oversee and maintain Quantis' excellence at both selling and delivering solutions in the sector. You will lead the go to market initiatives and be a thought leader for Quantis, representing our food & agriculture expertise externally and internally.
You will lead a food & agriculture sector team composed mostly of branch sector leads, new business developers and key account managers in different locations, as well as collaborating closely with other parts of the organization such as marketing and operations.
Quantisians are agents of change, working to build a sustainable future. We guide top organizations to define, shape and implement intelligent environmental sustainability solutions. You'd be part of a dynamic team of 'creative geeks' that takes the latest science and makes it actionable. We do that by delivering resilient strategies, robust metrics, useful tools, and credible communications to a diverse set of companies, brands, and public and private organizations. The exciting part about being in a consulting group is that you'll have the opportunity to contribute to a multitude of game-changing sustainability topics and solutions. And,  you'll get to work with the world's top sustainability experts and leaders across Quantis' ecosystem of colleagues and partners.
Together, we form a dynamic team of 200+ talents (and growing!) that cultivate a special team spirit that is both purpose-driven and empowering. Our group is truly different. Curious? Our team members can give you the inside scoop. Learn more about Quantis and our Mission.
Does this describe you and your next role?
You're motivated to put your business development and consulting skills to work towards our mission of building a sustainable future.
You're an experienced, entrepreneurial, and motivated sustainability professional; a clear strategic thinker looking for a big opportunity to work with top sustainability leaders and experts.
You have a good knowledge and a strong passion for the food and agricultural sector. You have an understanding of the sustainability market dynamics and can develop insights and solutions adapted to our clients' specific needs and objectives.
You have proven experience working on strategy (how to define a strategy, what to look for, market understanding) and have a successful track record in a similar top private sector sustainability consultancy or in NGOs/industry associations.
You'll get boosted by a fast-paced and diverse role: defining the global sector strategy, helping the team acquire new accounts and develop existing relationships, delivering environmental sustainability consulting services for our clients.
You are strong in peer leadership and able to empower teams without direct authority. You're a team player that works quickly, independently and on schedule.
Your analytical and organizational skills are top-notch. You have project management skills and are able to lead coordination efforts around key challenges.
You speak fluent English and can communicate effectively and efficiently, both verbally and in writing.
For 10+ years, you've been sharpening your strategy and business development skills in the food & agriculture sector.
You have a degree in business, marketing, environment, or similar discipline.
You'll be a preferred candidate if you have a Master's degree in a related discipline.
Responsibilities
Sector strategy + Business Development:
Define the long term vision for the food and agriculture sector.
Establish the yearly strategy, action plan, budget and Objectives and Key Results (OKRs) including sales goals.
Execute the strategy, action plans and track progress throughout the year, course correct if needed.
Provide input into the solutions that will answer the industry's needs for accelerating sustainable business transformation.
Ensure the team has quality interactions with clients and prospects.
Maintain excellence in sales materials such as sector proposal slides, references, case studies etc (in partnership with marketing and Branch Sector Leads).
Team Leadership  + Coordination:
Provide leadership, coaching/mentorship, and expert support to the food teams in local Branches.
Ensure the right sizing of the sector team, flag recruitment needs with Branch Directors and support hiring.
Identify skill development needs and organize opportunities for training in partnership with Learning + Development.
Build connections, establish channels and coordinate with other areas in Quantis such as the solutions team, science, marketing, communication etc.
Marketing & External Positioning:
Understand marketing needs and establish a cohesive marketing plan in collaboration with both Marketing and Communications.
Be the "external face of Quantis" in the sector (e.g., conference talks, webinars, articles, etc.)
Market analysis and on-going market watch to support strategy development: major players, our positioning, new trends etc.
To Thrive in Quantis Culture, You'll:
Show up as team collaborator with a win-win attitude: empathetic, attentive and supportive of colleagues.
Take responsibility and ownership for your work: think and act with autonomy, while knowing when to ask for help.
Take initiative if something needs to be done.
Be positive! Use positive language, look at challenges not as bottlenecks, but as problems to solve, and see failure as a lesson learned.
Practice open and transparent communication; welcome effective dialogue and productive disagreement with minimal tension.
Self-Manage: be in the driver's seat of your professional growth and ambitions all the while valuing the learning journey and opportunities within Quantis.