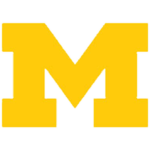 Website The University of Michigan
Location: Ann Arbor, MI
Overview
You will advise students regarding academic and co-curricular global learning opportunities beyond the traditional classroom at Ross. The Global Education Advisor will also have responsibility in the applications and admissions process to Global Initiatives programs, program development, intercultural learning development, health and safety compliance, and on-site leadership of programs. You may have supervisory responsibility.
Responsibilities
Manage a portfolio of sponsored academic and co-curricular programs.
Become content expert on partnerships within the assigned portfolio through conversations and research. Gather information on partner institutions, organizations, or field sites – through conversations, research, and site visits.
Work with an Associate Director to manage a portfolio of partner institutions, organizations, and faculty closely throughout the entire process of program development through post-program evaluation.
Work with the Associate Director to evaluate portfolio offerings and make recommendations for program improvement.
Be the main contact and advisor for Ross students (and non-Ross UM students interested in participating in Ross programs) regarding academic and co-curricular global learning opportunities beyond the traditional classroom and help integrate these programs into their degree programs.
Advise students about program design and requirements, including student learning goals, course selection/equivalencies, and application guidelines. Advising takes place through walk-in hours, individual appointments, and through telephone and email.
Respond to student, parent, faculty and staff inquiries during the stages of off-campus program participation including pre-application, pre-departure, on-site, and post-experience.
Be the content expert and coaches in international education and help Ross students design, navigate and integrate their experiences.
Manage applications and make admissions/participation decisions for Global Initiatives programs either independently or with an admissions committee.
Promote intercultural learning and student development through the design and delivery of orientation programs, online learning content, presentations, and written educational materials.
Ensure compliance with UM and Ross travel policies and requirements listed in our Standard Practice Guides. Advise students, faculty and staff on these policies.
Review and develop student health and safety plans and develop recommendations.
Qualifications
Bachelor's degree and 3+ years of related experience or equivalent combination of education and related experience