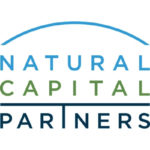 Website Natural Capital Partners
Location: US-based, EST, remote
Overview:
Natural Capital Partners has recently merged with ClimateCare and is expanding its marketing team to support the company's rapid growth. The combined company has been responsible for the reduction of more than 100 million tonnes of CO2e and will have access to upwards of 600 projects reducing and removing emissions across 56 countries. The team works with more than 500 clients across six continents, including Microsoft, Sky, Logitech, Bain and Company, PwC, Salesforce and MetLife, providing the solutions to deliver on their ambitious carbon neutral and net zero goals.
We are looking for a Global Corporate Marketing Director, reporting to the Chief Marketing Officer and responsible for building the brand and reputation of the merged business through content that showcases the expertise of our teams, our experience working with a global network of projects and clients, and our commitment to quality, innovation and impact. The successful candidate for this role is likely to have experience working in the environmental or broader sustainability sector or come from a B2B marketing environment with a highly reputable brand. They should be able to demonstrate a broad range of marketing expertise, examples of high quality content generation, and a background working with sales, product and executive teams to deliver collaborative, value-driving marketing programmes.
Responsibilities:
Managing the evolution of our brand platform, key messages and proof points as our business continues to grow
Creation and implementation of a thought leadership strategy which delivers a regular flow of content to showcase our key spokespeople and brand strengths across identified themes
Creation and delivery of a social media strategy which builds share of voice with our key audiences by profiling the many activities and successes across the business
Management of the Social Media Manager
Working with senior executives and spokespeople on speaking opportunities – both run by us and run by external partners
Working with client management team and clients to create up-to-date, compelling case studies which demonstrate the quality and value of our work
Working with external affairs team on policy updates for strategic clients
Creation of an annual report to demonstrate the impact of the business and its work with clients and projects, on climate, biodiversity and livelihoods
Qualifications:
Work in the environmental or broader sustainability sector or a B2B environment on marketing programmes to build reputation and growth
Excellent written and verbal communications
Experience defining and articulating brand messages and creating thought-leadership content to build awareness and reputation
Knowledge of the voluntary carbon market an advantage but not essential
Planning and project management skills
Highly collaborative approach to working across teams to achieve the best results
Interest, enthusiasm and willingness to learn, adapt and deliver.