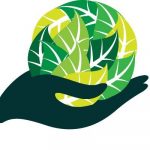 Website Giving Green
Location: Remote
Overview
Duration: We are willing to consider people for full-time open-ended positions, as well as short-term or part-time positions.
IDinsight is hiring a Giving Green Researcher. Giving Green (GG) is a semi-autonomous team within IDinsight that researches, evaluates, and supports organizations working to tackle the climate crisis. The Researcher will be a key voice on our team. You will direct research work streams, refine previous research outputs, contribute to global debates on climate, and co-develop organizational strategy. You will work closely with IDinsight's Chief Economist and other members of the Giving Green team.
Your experience day-to-day will be like that of working at a small startup, but you'll have the infrastructure and support of a more established organization. You will lead multiple research work streams and contribute to several others. As Giving Green is a small organization, all members may be asked to support other work, such as fundraising and communications.
About Giving Green
Giving Green's mission is to direct dollars and volunteers towards evidence-based projects that combat the climate crisis.
The climate crisis is vast and complex. For non-experts looking to make an impact with their own money or time, it is often difficult to know where to look. This results in many giving ineffectively and, we think, many more not giving at all. We research and publicize the best donation and investment opportunities in climate—that is, organizations doing impactful work with a strong need for additional funding—to empower everyone to give with confidence and move money towards high-impact solutions. Currently, we focus on US and Australian policy change, the carbon offset market for net-zero businesses, and sustainable investing.
We operate as a semi-autonomous team within IDinsight, a global development advisory firm. Launched just two years ago, Giving Green has moved hundreds of thousands of dollars and landed press mentions in Vox, the Atlantic, Time, and more.
Giving Green is an Effective Altruist-aligned organization with big ambitions. We want to make a major difference in the fight against climate change, and the Researcher will play a crucial role in advancing our mission.
Responsibilities
Depending on your level of experience and area of expertise, responsibilities of the role may include:
Conduct literature reviews to identify effective interventions in climate policy and technology
Conduct quantitative analyses of the impact of policies and organizations on the climate
Write detailed research reports, as well as short-form content for a general audience,
Develop guidelines for Giving Green's research to ensure rigorous evaluation and continual improvement
Build and maintain relationships with communities in climate, philanthropy, effective altruism
Represent our research to journalists and the public
Serve as our in-house expert for climate policy or technology issues
Qualifications
We are considering candidates of different levels of experience and seniority. We can craft different titles and work programs for hires of different experience levels. Please indicate in your application whether you are interested in a part- or full-time role.
We also encourage both climate generalists and specialists in a given climate issue area to apply, and we will work with you to develop appropriate job responsibilities. If you have expertise in any of the issues we name below, please indicate this in your application.
Note that the list below lays out our desired qualifications. We know that strong candidates may not check all boxes, but we are looking for strength in some areas and a willingness to grow in others.
General qualifications
2+ years of work experience
Bachelor's degree; advanced degrees preferred but not required
Excellent oral and written communication skills in English
Ability to work independently and co-develop your own work timelines and products
Comfort collaborating with a small team and enthusiasm for helping to shape our strategy and culture
Entrepreneurial spirit, passion for taking action on climate change, and strong values aligned with IDinsight's stated values
Research qualifications
1+ year in an applied research setting, ideally, desk-based research within the climate space
Experience with quantitative modeling and an understanding of impact evaluations
Ability to weigh in on major debates within the climate space (investment/divestment, energy policy, Green New Deal, etc.)
While not required, we have interest in candidates with experience in one or more of the below topics:
US climate policy landscape, including at the state and/or local levels
Non-US climate policy landscape – either country-level or international
Activist movements, e.g. "keep it in the ground" campaigns or corporate pressure campaigns
Carbon markets, offsets, and carbon-negative solutions
Frontiers of "climate tech", e.g. innovation in hard-to-decarbonize sectors
Relevant scientific background, either in the mechanisms of climate change or in a climate solution space
Climate-related investments, including ESG funds, green bonds and banks, and other products available to retail and institutional investors