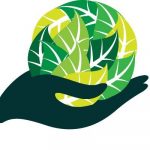 Website Giving Green
Location: Remote
Overview
Duration: We are willing to consider people for full-time open-ended positions, as well as short-term or part-time positions.
IDinsight is hiring a Giving Green Communications & Development Officer. Giving Green (GG) is a semi-autonomous team within IDinsight that researches, evaluates, and supports organizations working to tackle the climate crisis. The Communications & Development Officer will be responsible for managing and/or executing on our communications and/or development strategy; we are open to candidates of varying levels of experience in either or both and will work with you to determine job responsibilities and title. You will work closely with IDinsight's Chief Economist and other members of the Giving Green team.
Your experience day-to-day will be like that of working at a small startup, but you'll have the infrastructure and support of a more established organization. As the first dedicated hire for this function on our small team, you'll play a critical role in Giving Green's success by defining and executing our communications and development strategy.
We are willing to consider a part-time or full-time candidate to fill this position and will work with you to determine an appropriate salary and responsibilities. Please indicate in your application whether you are interested in a part- or full-time role.
We are also willing to consider a role that is more communications-focused or more development-focused, depending on candidates' expertise and interest. Please indicate in your application whether you are interested in communications, development, or both.
About Giving Green
Giving Green's mission is to direct dollars and volunteers towards evidence-based projects that combat the climate crisis.
The climate crisis is vast and complex. For non-experts looking to make an impact with their own money or time, it is often difficult to know where to look. This results in many giving ineffectively and, we think, many more not giving at all. We research and publicize the best donation and investment opportunities in climate—that is, organizations doing impactful work with a strong need for additional funding—to empower everyone to give with confidence and move money towards high-impact solutions. Currently, we focus on US and Australian policy change, the carbon offset market for net-zero businesses, and sustainable investing.
We operate as a semi-autonomous team within IDinsight, a global development advisory firm. Launched just two years ago, Giving Green has moved hundreds of thousands of dollars and landed press mentions in Vox, the Atlantic, Time, and more.
Giving Green is an Effective Altruist-aligned organization with big ambitions. We want to make a major difference in the fight against climate change, and the Researcher will play a crucial role in advancing our mission.
Responsibilities
Responsibilities of the Communications and Development Officer may include
Communications:

Propose GG's overall communications and marketing strategy, including traditional, paid, and social media.
Develop our voice and style across the organization, including refining our core messaging, building an understanding of our target audiences, and creating a team-wide style guide.
Secure media coverage for GG, including writing press releases, maintaining press kits, developing press relationships, and placing op-eds.
Collaborate with the research team to produce visual and written content for our website, social media, newsletter, and other digital communications.
Coordinate with external vendors, partners, and GG's recommended organizations where appropriate.
Find and organize events for GG to engage with the broader climate, effective altruism, and philanthropy communities.
Measure the impact of our communications work and improve our strategy over time.

Development:

Research the philanthropic landscape to identify opportunities for GG to secure support.
Cultivate interpersonal relationships with individual donors small and large
Work with GG's Director to write grant proposals and maintain relationships with institutional funders.
Plan and execute fundraising campaigns to garner support for GG and for our recommended organizations.
Coordinate with GG and IDinsight teams to manage and forecast the GG budget.
Systematize our development and partnership strategy, including proposing new processes and technical tools as we grow.
Qualifications
Note that the list below lays out our desired qualifications. We know that strong candidates may not check all boxes, but we are looking for strength in some areas and a willingness to grow in others.
Desired Qualifications
Bachelor's degree in marketing, communications, or a related field.
Professional experience in the nonprofit/501c3, climate, environment, philanthropy, and/or research sectors.
Experience effectively sharing complex, nuanced, and technical ideas with a general audience.
Experience in development and donor relations.
Demonstrated success in securing traditional media coverage.
Experience with digital communications tools and platforms: Google Analytics, Mailchimp, Wix, Twitter, LinkedIn, etc.
Experience with paid advertising (e.g. Google AdWords, Facebook Ads).
Experience in building a brand identity.
Experience in climate or environmental issues and knowledge of key stakeholders and changemakers.
Proven ability to work alone and with teams in a dynamic, multicultural environment.
Comfort with small teams and enthusiasm for helping to shape our strategy and culture
Excellent oral, writing, and editing skills in English.
Entrepreneurial spirit, passion for taking action on climate change, and strong values aligned with IDinsight's stated values.