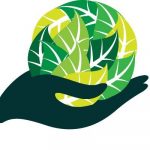 Website Giving Green
Location: Remote
Overview
Duration: We are willing to consider people for full-time open-ended positions, as well as short-term or part-time positions.
IDinsight is hiring a Giving Green Climate Research Manager. Giving Green (GG) is a semi-autonomous team within IDinsight that researches evaluates, and supports organizations working to tackle the climate crisis. The Climate Research Manager will be a key voice on our team, responsible for directing our policy research and advising team members on policy work. You will work closely with IDinsight's Chief Economist and other members of the Giving Green team.
You will manage a subset of research workstreams at Giving Green, based on your expertise: collaborate with the team to define our research agenda, oversee the research process, and approve final products. You will also contribute to research done across the team. The team will depend on you to provide substantive knowledge and a critical eye to ensure our work meets high standards of rigor.
Your experience day-to-day will be like that of working at a small startup, but you'll have the infrastructure and support of a more established organization. As Giving Green is a small organization, all members may be asked to contribute to non-research work, such as fundraising and communications.
We are willing to consider a full-time senior research role or a part-time consultancy to tackle specific projects. Please indicate in your application whether you are interested in a part- or full-time role.
About Giving Green
Giving Green's mission is to direct dollars and volunteers towards evidence-based projects that combat the climate crisis.
The climate crisis is vast and complex. For non-experts looking to make an impact with their own money or time, it is often difficult to know where to look. This results in many giving ineffectively and, we think, many more not giving at all. We research and publicize the best donation and investment opportunities in climate—that is, organizations doing impactful work with a strong need for additional funding—to empower everyone to give with confidence and move money towards high-impact solutions. Currently, we focus on US and Australian policy change, the carbon offset market for net-zero businesses, and sustainable investing.
We operate as a semi-autonomous team within IDinsight, a global development advisory firm. Launched just two years ago, Giving Green has moved hundreds of thousands of dollars and landed press mentions in Vox, the Atlantic, Time, and more.
Giving Green is an Effective Altruist-aligned organization with big ambitions. We want to make a major difference in the fight against climate change, and the Researcher will play a crucial role in advancing our mission.
Responsibilities
Research:

Conduct literature reviews to identify effective interventions in climate policy and technology
Conduct quantitative analyses of the impact of policies and organizations on the climate
Conduct expert interviews to understand the influence of specific organizations
Write detailed research reports as well as short-form content for a general audience

Management:

Help develop research agenda
Drive further development of Giving Green's research metrics
Own relationships with partners and clients
Serve as our in-house expert supporting research
Manage and mentor other researchers

Outreach:

Build and maintain trusted relationships with communities in climate, philanthropy, effective altruism
Represent our research to journalists and the public
Qualifications
We are seeking candidates with demonstrated experience in the climate world. All else equal, candidates with experience in a range of geographies (local, state, national, international) and candidates with experience managing desk-based research will receive stronger consideration.
Note that the list below lays out our desired qualifications. We know that strong candidates may not check all boxes, but we are looking for strength in some areas and a willingness to grow in others.
Desired qualifications
5+ years of experience in climate. This may include, but is not limited to, experience such as the following:

Directly working in climate policy, especially in legislative work. You've drafted and/or advocated for climate legislation and moved bills through a legislative process.
Climate activism. You might have organized a community against fossil fuel infrastructure or supported a corporate pressure campaign.
Knowledge of the climate tech sector. You're up to date on cutting-edge innovations and you understand the hard technical challenges of decarbonization.
Analyzing and comparing carbon offset programs. You might have conducted research on the offset market or helped a firm go carbon neutral.
Climate finance and investing. You might have worked for an ESG firm or a green banking initiative.

Experience with desk-based research and writing formal reports for general and expert audiences.
Experience with quantitative modeling and an understanding of impact evaluations.
Experience managing junior researchers to produce written deliverables, and working with a team to set and drive forward a research agenda.
Bachelor's degree; advanced degrees preferred but not required.
Excellent oral and written communication skills in English.
Ability to weigh in on major debates within the climate space (investment/divestment, energy policy, Green New Deal, etc.).
Proven ability to work alone and with teams in a dynamic, multicultural environment.
Comfort with small teams and enthusiasm for helping to shape our strategy and culture.
Entrepreneurial spirit, passion for taking action on climate change, and strong values aligned with IDinsight's stated values.