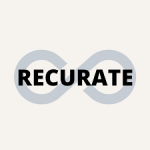 Website Recurate
Location: Washington, DC (or remote)
Salary: $120,000 – $200,000
Overview:
Are you passionate about sustainability and enabling the circular economy? Do you want to use your powerful product management and UX design skills to create elegant solutions for e-commerce brands and retailers? Do you want to be on the ground floor of a fast growing, VC-backed startup? We are building a B2B retail-tech company that allows brands and retailers to directly capitalize on the rapidly growing resale market. Our goal is to create an amazing venture that contributes to a more sustainable world, while building a fun, energizing, diverse, equitable, and high-performing team. We are optimistic, fast-moving, and excited to make a difference.
Recurate is looking for our first rockstar Product Manager to report into the Chief Executive Officer. This role will work directly with Recurate partner brands and customers to deliver an amazing resale experience. Ideally, you will have deep knowledge of e-commerce, a great eye for UI/UX, at least 3 years of product management experience, and are based in the U.S.
Responsibilities:
Defining and maintaining the product vision and roadmap
Designing the UI/UX of new features that enable the experiences our customers really want
Building awesome customer experiences by working closely with brands, sellers & buyers, and Recurate's developers to maintain a prioritized backlog of requirements
Measuring the use of new features
Qualifications:
Familiarity with software engineering processes, from agile development to coding to software deployment & associated tools
Experience with Figma or another UI/UX tool
3+ years of product management experience in a cloud-native technology company
Experience in e-commerce
Solid communication skills and the ability to clearly articulate complex ideas, plans and business cases
A Bachelor's degree
More about you: You are self-motivated and have a history of major product accomplishments to prove it. You have managed early-stage product development for fast-growing B2B SaaS products used by thousands of customers. And you have experience working closely with engineering teams and leading e-commerce brands. You think strategically about product functionality while also being exceptionally detail-oriented.
To apply for this job please visit angel.co.