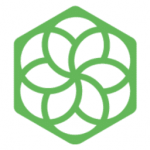 Website Pachama
Location: Remote
Overview:
Pachama is a mission-driven company looking to restore nature to help address climate change. Pachama brings the latest technology in remote sensing and AI to the world of forest carbon in order to enable forest conservation and restoration to scale. Pachama's core technology harnesses satellite imaging with artificial intelligence to measure carbon captured in forests. Through the Pachama marketplace, responsible companies and individuals can connect with carbon credits from projects that are protecting and restoring forests worldwide.
About the Role:
Pachama is looking for a Forest Data Analyst to join our team to derive insights about forest carbon projects using remote sensing and other geospatial data as well as registry documents. This person would own the evaluation and monitoring of carbon projects as well as managing and organizing carbon project data.
You're excited about this role if you have a passion for sustainability and want an opportunity to improve your analytical and forest science skills. You have a background in forestry or forest ecology and ideally also have a familiarity with carbon projects. You love to independently problem solve and have great organizational skills. You are comfortable with tools like GIS and excel at clearly communicating your results in writing and presentations to both technical and non-technical stakeholders.
What you will help us with:
Perform analyses and literature reviews to evaluate the overall quality of forest carbon projects (including their carbon accounting) and provide written summaries of your findings and conclusions
Own project data management, ingestion, and upload
Communicate evaluation and monitoring results with internal stakeholders
Perform Pachama quarterly monitoring of forest projects including analyzing data, deriving insights, uploading data and results, and communicating details
Provide input for cross-functional partners designing new products and analytical tooling
Experience & Skills we are looking for:
At least two years of work or independent study in geospatial data for forest ecosystems
Bachelors in forest ecology, forestry, or geography
Knowledge of forest carbon methodologies and carbon principles
Excellent written and verbal communication and visual presentation skills
Familiarity with field inventory data collection and processing a plus
Experience coding in Python a plus