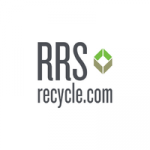 Website RRS
Location: Ann Arbor, MI
Overview
RRS is a mission orientated company dedicated to community-centered sustainability, materials management, and climate solutions since incorporating in 1986. In that time, we have grown to nearly 50 employees in four countries and have conducted over 1,000 projects around the globe. RRS is composed of strategists, planners, engineers, economists, technical analysts, businesspeople, and communications specialists. Our experts operate confidently across the materials management supply chain, identifying the best opportunities to effect change, and developing pathways to long-term value.
RRS has grown with the industry, developed new solutions for waste and recycling operations and paved the way for clients, both public and private, to develop waste diversion and recycling operations that are aligned with client context and grounded in technology, proven metrics, and decades of experience. Our breadth of experience includes stakeholder engagement, policy analysis, program planning, and project execution in a host of different waste minimization areas, such as assessments, facility audits, system design and optimization, high-diversion program implementation, communications/outreach, financial and data analysis modeling, extended producer responsibility, and circular economy practices.
Our company is scaling for growth. We want top performers that can strengthen relationships, build and grow the business, all while having a positive environmental impact. Sometimes that takes flexibility. RRS understands that normal office hours may not be M-F, 9-5. We also understand that geography is not a limitation to greatness – a virtual office can be as agile, efficient and productive as a brick-and-mortar office. Flexibility with an expectation of strong, smart work yields the best results for all involved.
RRS will hire a financial controller to oversee all accounting-related and financial activities within the company and perform high level financial analysis as needed on client projects.
Job Responsibilities
Effectively manage company assets and liabilities
Manage accounts payable and receivable
General and administrative budget responsibility including oversight and supervision of non-value-added activities and infrastructure
Financial analysis and forecasting – company position at monthly, quarterly, and annual intervals, including:

Closing monthly financial books
Company cash flow
Company profit and loss
Project profit and loss
Exception reports
Management and Executive Committee financial reporting
Board of Directors financial reporting

Financial and computing systems management including enterprise system (Salesforce/FinancialForce) utilization and policy implementation
Return on investment (ROI) and business proformas on company growth areas, markets and services
Analysis of profitability and contribution of projects, work streams, markets, employees, work teams/hubs, etc.
Annual budget development
Company financial policy development
Special projects as assigned by CEO, President, or Vice President Operations
Financial modeling and return on investment (ROI) calculations for client projects
Business insurance procurement
Contract review
Supervision of a bookkeeper/clerk (as Controller position advances with more responsibility)
Key Qualifications
Organized, self-motivated, ability to set work priorities and complete work with minimal supervision
Executive level controller with proven GAAP – level accounting accuracy
Experience with professional service-based accounting
Experience managing multi-million-dollar operations budget
Ability to develop and maintain good banking relationships
Ability to provide quality assurance/quality control for financial modeling and integrity
Proficiency in Microsoft Word, Excel, Outlook, PowerPoint, Teams, and Zoom; experience with Salesforce/FinancialForce and SharePoint a huge plus
Knowledge and experience in the natural resources, sustainable systems, environmental sciences, environmental policy, recycling, solid waste, or related field a plus
Minimum Qualifications
Four-year degree in accounting, finance, business administration or related field
Five or more years of experience
CPA preferred but not required
Pay Range
$70,000-$100,000/year depending on experience and qualifications. RRS is an equal opportunity employer.
To Apply
Interested candidates should submit a cover letter, resume and list of references. Cover letters should address the candidate's professional goals and interests, ability to meet key and minimal qualifications (as described above) as well as their experience and interest in this position. Please submit all materials to Elizabeth Hughes Bowden at RRS.
RRS
Attn: Elizabeth Hughes Bowden, Team Resource Director
416 Longshore Drive
Ann Arbor, Michigan 48105
careers@recycle.com