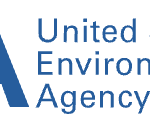 Website Environmental Protection Agency
Location: Washington, DC
Overview
CCD's mission is to assess and address global climate change and the associated risks to human health and the environment. The research opportunity is sponsored by CCD's Climate Science and Impacts Branch (CSIB). CSIB is responsible for:
developing and leveraging climate change-impacts analyses (www.epa.gov/cira).
highlighting climate change impacts and risks through the development of communication tools, such as climate change indicators (www.epa.gov/climate-indicators) and coordinating climate-science and impacts communications (www.epa.gov/climate-change).
collaborating with the U.S. Global Change Research Program (USGCRP) and its federal members on assessment reports, expert workgroups, and associated products.
coordinating and partnering with other EPA offices, government agencies, external stakeholders, and the public on climate change issues.
Research Project: The selected participant will have the opportunity to learn about the latest climate change science and participate in a variety of challenging and rewarding projects and tasks with a collegial team of skilled professionals. The selected participant will learn about and support the interpretation and communication of climate change science and related programmatic activity at EPA. Under the guidance of a mentor, potential research activities include, but are not limited to:
opportunities to make complex science accessible to the public by integrating evolving science into a portfolio of science-communication products
use of the latest science-communication techniques and technologies (e.g., data-visualization tools, Web-based  applications) to improve public understanding of climate science, impacts, health effects, adaptation, and mitigation efforts
identification and development of relationships with a range of science stakeholders at federal agencies who also conduct science
Objectives
Developing understanding of climate change science and impacts to society including confidence and uncertainties.
Gaining applicable climate science-based research experience.
Researching alongside a team that develops a range of scientific and communications products.
Deploying practical approaches and techniques used in communicating information about the latest science to improve public understanding of climate change and its impacts, including on the health of vulnerable populations and environmental-justice communities.
Learning about the latest generation of Web and other communication tools, e.g., visualizations, multimedia, social media, Web platforms.
Learning about and collaborating with EPA research and data partners, e.g., U.S. Global Change Research Program, NOAA, NASA.
Mentor(s): The mentor for this opportunity is Kevin Rosseel (rosseel.kevin@epa.gov). If you have questions about the nature of the research please contact the mentor(s).
Anticipated Appointment Start Date: Fall 2021.  All start dates are flexible and vary depending on numerous factors. Click here for detailed information about start dates.
Appointment Length: The appointment will initially be for one year and may be renewed up to three or four additional years upon EPA recommendation and subject to availability of funding.