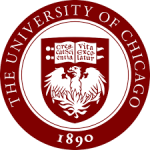 Website The University of Chicago
Location: Chicago, IL
Overview:
The Stigler Center for the Study of the Economy of the State at the University of Chicago Booth School of Business designs, discusses, and disseminates ideas and research on political economy, the role of special interests, and the future of capitalism. The Center examines the obstacles to competitive markets by organizing discussions and conferences to enrich the public debate, supporting up-and-coming researchers, hosting fellows and experts, and publishing academic papers. The Center also disseminates these ideas through its podcast, Capitalisn't, and its award-winning digital publication, ProMarket. The Center also hosts media members worldwide as part of its Journalist in Residence program.
The University of Chicago Booth School of Business is the second-oldest business school in the U.S. and second to none when it comes to influencing business education and business practices. Since 1898, the school has produced ideas and leaders that shape the world of business. Their rigorous, discipline-based approach to business education transforms students into confident, effective, respected business leaders prepared to face the toughest challenges.
Chicago Booth has the finest set of facilities of any business school in the world. Each of the four campuses (two in Chicago, one in London, and one in Hong Kong) reflects the architectural traditions of its environs while offering a state-of-the-art learning environment.
Chicago Booth is proud to claim:
-an unmatched faculty.
-degree and open enrollment programs offered on three continents.
-a global body of nearly 54,000 accomplished alumni.
– strong and growing corporate relationships that provide a wealth of lifelong career opportunities.
As part of the world-renowned University of Chicago, Chicago Booth shares the University's core values that shape the distinctive intellectual culture. At Booth, they constantly question and test ideas, and seek proof. This extraordinarily effective approach to business leads to new ideas and innovative solutions. Seven of the Booth faculty members have won Nobel Prizes for these ideas – the first business school to achieve this accomplishment.
Job Summary:
The Stigler Center seeks a dynamic, versatile, and execution-oriented Executive Director to direct its next growth phase. In concert with the Faculty Director, the Executive Director will develop the Center's long-term strategy and lead its execution with Center staff, affiliated faculty, and relevant stakeholders across the School and University. The Executive Director will be responsible for managing, staffing, budgeting, and implementing the Center's mission. The Executive Director ensures that the Center's various activities and programs are integrated while leading the staff's efforts in doing the same.
The Executive Director will be crucial in promoting the Center to external parties, including donors, and seeking partnership opportunities in the sphere of the Center's influence, including journalists, policymakers, and other thought leaders.
Responsibilities:
Leadership, Planning, and Metrics – leads annual budget and strategic planning alongside the Faculty Director, including identification and implementation of new initiatives and sunsetting of current ones. Monitors quarterly revenue and expenses vs. budget and adjusts plans as needed.
Stigler Center Staff – hires, supervises, motivates, and evaluates a team of nine, five program, operations, and initiatives staff – four research staff.
Project Flow – acts as the Center's air traffic controller, managing project flow and prioritizing various initiatives due to deadlines and the needs of senior University officials, and other factors.  Ensures teams and projects are fully informed of initiatives.
Center Integration – integrates work streams and efforts that otherwise would be siloed, identifying synergies and dissonance between the Center's research initiatives, conferences/events, podcast, and digital publications.  Ensures proper information flow on key Center initiatives between the Faculty Advisor, Center staff, and appropriate departments.
Oversees all communications and marketing strategies. Works with Center staff and outside developers to develop Stigler Center communications and publications, including the Center's website and social media presence.
Stigler Center Visibility – serves as a key spokesperson for many of the Stigler Center's activities involving alums and students, such as introducing speakers, interacting closely with Stigler Faculty Advisory Committee members, and fundraising.
Provides leadership for a Center with senior management and serves as a liaison to academic departments, professional organizations and administrative units of the University.
Manages related teams. Establishes department priorities, may be responsible for the management of the center budget, allocates resources and executes strategic plans.
Performs other related work as needed.
Minimum Qualifications:
Education:
Minimum requirements include a college or university degree in related field.
Work Experience:
Minimum requirements include knowledge and skills developed through 7+ years of work experience in a related job discipline.
Preferred Qualifications:
Education:
Experience:
At least ten years of related professional experience.
Background in nonprofit or higher education sectors.
Managing individuals and successfully navigating large, complex organizations.
Financial budgeting and planning.
Preferred Competencies:
Excellent verbal, presentation, and written communication skills.
Well-seasoned strategic planning and project management skills.
Strong track record of execution of key deliverables under compressed timelines, close attention to detail, and produce high-quality results across multiple projects simultaneously.
Build relationships and manage up, down, and across with high emotional intelligence.