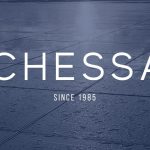 Website Chesapeake Solar & Storage Association
Location: Washington DC
Salary: $90,000 to $130,000 Annually
Overview
The Chesapeake Solar & Storage Association (CHESSA) represents over 130 solar and energy storage developers, installers, financiers, law firms, and nonprofits in Virginia, Maryland and the District of Columbia. CHESSA seeks an Executive Director (ED) to help lead the local industry to address market barriers in the region.
The ED's primary responsibilities will be to administer the daily functions of the organization, including managing membership and staff of the association, leading policy and regulatory initiatives, and organizing its annual member conference. This is an exciting opportunity to join one of the largest clean energy industry associations in the nation, and interface with large national and small local firms alike.
CHESSA currently employs one full-time policy and communications associate, two contract lobbyists, and contractors to support accounting and conference planning.
Responsibilities
Plan and implement legislative and regulatory initiatives with the support of CHESSA members, staff and contract lobbyists.
Represent the solar industry to key stakeholders in the region, including public officials, utilities, nonprofit organizations, reporters, and other interested parties
Manage and provide direction on membership management/dues collection, new membership, and membership retention
Manage CHESSA reporting and filings
Plan and manage CHESSA's annual member conference, Solar Focus, with the goal of maximizing attendance, member value, sponsorships, and industry presence in Richmond
Serve as a direct supervisor to the Policy & Public Affairs Associate, and manage relationships with CHESSA contract lobbyists and contractors
Enrich and grow CHESSA's membership base through policy, communications, and regulatory initiatives
Work with State Policy Committee Chairs to manage association priorities, work groups, and policy campaigns
Advance CHESSA's goals of bolstering equity and inclusion in the regional industry
Manage CHESSA's 501(c)3 affiliate – the Solar Research Institute – by identifying opportunities for engagement and working with grantmakers to fund SRI's work in the region
Serve as representative of the Association to the Solar Energy Industries Association and its state affiliates.
Additional Information
The Executive Director reports to CHESSA's Board of Directors at least on a quarterly basis, with regular communication with the Executive Committee of the Board.
The Executive Director is compensated between $90,000 – $130,000 per year, depending on experience and ability to achieve goals related to member retention, acquisition and conference profit. The ED must live in Virginia, Maryland, or Washington DC and have a valid driver's license. CHESSA also provides health insurance and ten paid days off per year.
Please submit a cover letter and resume to hr@chessa.org. Applications will be considered on a rolling basis. Women and people of color are encouraged to apply. Experience with organizational management or energy policy is preferred but not required.