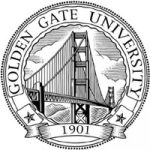 Website Golden Gate University
Location: San Francisco, CA
Overview
The first-of-its-kind Blockchain Law for Social Good Center (BL4SG Center) at Golden Gate University School of Law is seeking its first Executive Director.
The BL4SG Center launched in February 2022 to address a gap in the existing blockchain narrative: there are innovative social impact projects happening in the blockchain space, but many policymakers and legislators do not know about them. This academic Center, created by Professor Michele Neitz with support from the Algorand Foundation, is the first of its kind in the United States.
The Center's Mission is comprised of Three Pillars:
Education: promoting blockchain education for law students, lawyers, legislators and regulators through classes, speakers series, conferences, and other forums;

Community: developing a diverse legal community fluent in blockchain-related issues; and

Research & Policy: advancing research and policy in the emerging field of blockchain technology and the law, with a focus on how this new technology will advance socially beneficial causes.
In its first few months, the Center's Founding Director, Prof. Michele Neitz, scheduled trainings with government agencies to train their executive staff about blockchain, secured invitations and spoke at nearly a dozen conference events and podcasts, and advised federal and state policymakers on blockchain and crypto laws. With the help of a part-time Associate Director, the Center posted 23 posts on the Bchain Blog and received collaboration requests from lawyers, start-ups, and international organizations.
There is no other neutral, academic source for such trainings in the U.S. As a result, in its first few months, the BL4SG Center received multiple requests for trainings and other engagements that we have had to decline because of a lack of staffing capacity. This is a neglected area, and the BL4SG Center is the only entity addressing it.
The BL4SG Center must scale strategically to provide trainings to the many groups of stakeholders eager to benefit from its activities and planned endeavors. Moreover, the BL4SG Center intends to scale in an inclusive way that educates populations traditionally ignored by the tech sector.
Responsibilities
The Blockchain Law for Social Good Center's first Executive Director will have the exciting opportunity to build a new type of academic center, one that works seamlessly with law students, attorneys, government stakeholders, and key members of the growing blockchain industry. The ED will work with the Founding Director and members of the BL4SG Center's Advisory Board to expand and execute the Center's mission and develop best practices for the Center's operations.
The Executive Director's key responsibilities will include:
Developing the organizational culture and promoting transparency and collaboration throughout the organization.

Managing the administration of the Center, ensuring successful completion of the goals and mission of the center in the critical areas of fundraising, project and event management, strategic planning, administration of center operations, staff supervision, and coordination with GGU School of Law.

Developing partnerships with government law and policymakers, industry stakeholders, academics at other institutions (including community colleges), and other relevant parties.

Developing and implementing fundraising strategies for the BL4SG Center in collaboration with the Founding Director and GGU's Office of Advancement. Drafting grant proposals and program descriptions for dissemination to potential funders.

Managing all publications including sponsored research; reports for funders; marketing and publicity materials and various electronic media modalities.

Representing the BL4SG Center at government and industry events in ways that elevate the Center's profile. Developing and maintaining the Center's network in the emerging blockchain law industry.
Qualifications
Candidates must hold an advanced degree at time of application, such as a J.D., LL.M, M.B.A., Ph.D., MA, MS, or equivalent international degree.
Preferred Qualifications
Work experience related to the BL4SG Center's areas, preferably in the blockchain, crypto, and/or tech industry.

Leadership experience and the ability to supervise and motivate others, encourage teamwork, and provide clear direction to achieve exceptional results.

Knowledge and experience directing a variety of administrative and operational activities, preferably including event and conference planning, fundraising, and contracts and grants administration and reporting.

Excellent presentation and oral/written communication skills.

Advanced program development, marketing, strategic planning, organizational development, and analytical/problem-solving skills.

Demonstrated interpersonal, cooperative, and organizational skills and ability to work collaboratively with diverse groups of internal and external peers to achieve results. Significant experience in developing superior relationships with key stakeholders and ability to articulate the Center's priorities, objectives, and mission.

Demonstrated ability to think creatively and independently. Skilled in short- and long-term strategic planning and analysis.