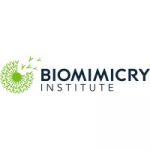 Website Biomimicry Institute
Location: Remote
Overview:
The Biomimicry Institute ("the Institute" or "TBI") aspires to build a world in which human design creates conditions that are conducive for all life. Since 2006, the Institute has advanced this vision by promoting the transfer of ideas, designs, and strategies from biology into the design process via its education, inspiration, innovation, and systems change initiatives.
The Institute's work spans four key program areas:
Education: The Institute develops biomimicry curriculum, educational programs, and design challenges to engage K-12 learners with biomimicry tools and mindsets, inspiring and influencing future generations. Specifically, the Institute's Youth Design Challenge is a hallmark of its STEM education program.
Inspiration: AskNature.org is the largest open-source database of biological strategies for sustainable innovation. With nearly 2,000 expertly curated strategies, the site is an essential tool to the mission of the Institute.
Innovation: The Institute's work in the area of innovation links business and nature to create sustainable cross-industry solutions. * The Biomimicry Launchpad is a 10-week incubator program for scientists, inventors, and innovators looking to create scalable solutions to environmental and social challenges. * The Ray of Hope Prize identifies promising nature-inspired startups and accelerates their growth through green business training, brand amplification, and funding.
Industry Influence: To transform industry sectors, TBI is taking the research learned through industry analysis and working with collaborators to generate real systems-level change to generate scalable change with climate, biodiversity, and social equity. The pilot project, Design for Decomposition, is dedicated to demonstrating new ways to facilitate the decomposition of fashion waste in a regenerative and equitable way.
Role:
In 2023, TBI will welcome its next leader as part of a planned succession for current Executive Director Beth Rattner, who has led the Institute for 11 years. As it enters its next period of evolution, the Institute is seeking a strategic and dynamic leader to serve as its Executive Director and lead the organization as it scales and strengthens its impact.
Reporting to the Board of Directors, the Executive Director will build on a strong foundation and elevate the organization in its next chapter.
Key Responsibilities:
Lead overall strategic, operational, financial, and managerial responsibility for the Institute including oversight of an annual budget of $3.5 million and leading a team of 15 staff.
Lead the strategic planning process, in partnership with the Board, staff, and other key constituents, with an eye toward ensuring maximum impact.
Develop a clear vision and aligned plan for the future growth of the organization.
Cultivate and maintain a dedicated existing donor base through regular contact with key supporters and constituents, while also cultivating new donors.
Lead the financial strategy of TBI, with a focus on long-term sustainability, developing and diversifying revenue streams.
Actively engage and form new partnerships with external constituents, in order to expand the reach and impact of the Institute.
Elevate the Institute's reputation and brand on a global scale, enhancing its relevance as a go-to thought leader and resource in the fields of science, innovation, and the environment.
Develop clear and measurable goals for the organization's success, particularly as it grows and scales, in order to drive progress.
Identify, attract, recruit, and retain leading talent to the organization.
Center diversity, equity, and inclusion in all aspects of the Institute's work, both internally and externally.
Instill a strong culture of trust, high performance, and organizational excellence within the Institute.
Continue to develop innovative ways to utilize technology to advance the Institute's mission.
Candidate Profile:
Have an authentic passion for Biomimicry Institute's mission and vision, and a deep belief in its future and impact.
Demonstrate a deep appreciation for the indigenous knowledge that informs biomimicry practices by engaging and respecting diverse perspectives in the Institute's work.
Have a commitment to building on the opportunistic moment in time for nature-based solutions, expanding the reach of the Institute across the globe.
Be a champion for biomimicry; understanding and celebrating the potential for impact that biomimicry tools, practices, and mindsets can have on the world.
Lead with sincerity and empathy, honesty and credibility, and the highest levels of personal and professional integrity and ethics
Operate with humility and flexibility; modeling a 'learner's mentality' in line with the ethos of biomimicry.
Have a fundamental commitment to diversity, equity, and inclusion, embedding it into the structures, culture, programs, and processes that guide TBI internally and externally.
Have the ability to attract, cultivate, and retain diverse teams in a remote, geographically dispersed setting, and the ability to leverage individual strengths in order to achieve organizational impact.
Have a contagious belief in the work, and a style that naturally instills a shared sense of purpose and engagement amongst the TBI team.
Be a natural leader with a high degree of emotional intelligence, able to inspire and empower a talented team, establishing clear and supportive systems, communication structures, policies, and procedures to support a lean, committed, and effective team in their work.
Have the ability to balance leadership and collaboration; guiding the team while celebrating and utilizing the strengths of team members.
Have an executive and genuine presence, able to effectively promote and convey the Institute's mission, vision, and theory of change to a broader audience.
Bring a creative approach to further diversify funding streams and earned revenue through expanding existing partnerships, cultivating philanthropic partners, and beyond.
Enjoy and excel at the external aspects of the role, serving as the 'face' of and primary ambassador for the organization.
Be confident and comfortable presenting and interacting in a variety of settings, from large public audiences to 1-on-1 meetings
Be a strong storyteller; effectively communicating the scientific aspects of biomimicry to engage diverse audiences.
Be a skilled strategist, with the ability to operationalize and execute.
Bring an innovative perspective and bold thinking, with the ability to understand trends and turn them into strategies; partnered with a sense of urgency, in pursuit of an ambitious mission.
Be able to set and guide a global vision for the organization, engaging a wide breadth of partners in the process.
Be inherently resourceful and collaborative, with a "roll up your sleeves" mentality and a willingness to "wear many hats."
Have the ingenuity, perseverance, and humility needed to evolve and elevate the Institute.
Compensation and Benefits:
Salary will be commensurate with experience and is expected to range from $150,000 – $170,000.
The Institute offers a wide range of benefits, including 100% employer-paid medical insurance for employees, a 4% 401k match, PTO, a home office stipend, and more.
Biomimicry Institute is committed to maximizing the diversity of the organization and strongly encourages people of color, transgender and nonbinary people, people with disabilities, and women to apply for the opportunity
To Apply:
Koya Partners, the executive search firm that specializes in mission-driven search, has been exclusively retained for this engagement. Cheryl Stevens and Claire Hunt are leading this search. To express interest in the role, please fill out our Talent Profile. To make recommendations or submit an inquiry, please email biomimicryinstitute_ed@koyapartners.com.
All nominations, inquiries and discussions will be considered strictly confidential. Koya Partners is committed to providing an accessible search process for all, including individuals living with disabilities.
If you need assistance expressing interest online or any aspect of the recruitment process, please email biomimicryinstitute_ed@koyapartners.com.