Full Time - Undergraduate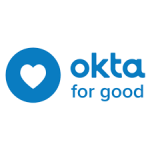 Website Okta for Good
Location: Remote, must be based in the U.S.
Overview:
We are looking for a Contractor to join our Environmental, Social, Governance (ESG) & Sustainability team, which is part of Okta for Good (O4G) team. At Okta, we believe that how we build the future is as important as what we build. Trust is at the core of our technology, our business and how we lead. To be successful, we believe companies have a responsibility not just to shareholders, but to all stakeholders – employees, customers, investors, communities, and the environment.
Responsibilities:
ESG Disclosures:
Fielding customer requests
Updating our FAQs in RFPio and identifying opportunities for further automation
Updating our ESG webpage
Exploring expanding our ESG disclosures to reduce number of individual requests we need to complete
Gap analysis of our first submission to EcoVadis and identification of strategic opportunities for improvement
Automating dashboard to track customer requests
Human Rights:
Support with ongoing human rights projects
Conduct benchmarks to understand best practices for SaaS company human rights due diligence in value chains
Support ESG & Legal teams to conduct vendor human rights risk assessment and identify priority areas for our due diligence program
Conduct literature review on AI and human rights for SaaS companies and identify opportunities for Okta
Climate:
Supporting with environmental responses to customer requests and questionnaires
Support with tracking, reporting, and analyzing Okta's carbon emissions as it relates to business travel
Preparing quarterly updates to leadership on travel metrics
Gap analysis against large regulatory and reporting frameworks such as EU CSRD, CSDDD, SEC, TCFD, etc.
Requirements/Qualifications:
2+ years of ESG & Sustainability experience
Highly skilled in data analysis, automation, operations, and building smart and efficient processes
Exceptional project management skills and attention to detail
Exemplary written and oral communication skills, as well as data visualization
Ability to work as a team player in a cooperative environment, as well as effective working independently with minimal supervision
Adept at synthesizing complex inputs from multiple stakeholders
Additional: Pay: $33.87 – $37.03/hour USD; for candidates located in California (excluding San Francisco Bay Area), Colorado, New York, and Washington, 3 Month assignment