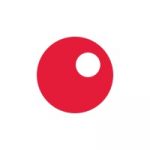 Website thinkPARALLAX
Location: Remote
Overview
thinkPARALLAX is a leading full-service ESG strategy and communications agency. Partnering with influential companies across industries, we drive meaningful sustainability progress, action, and conversation. Our team of expert strategists and creatives guide every stage of our clients' sustainability journey from ESG strategy to reporting, communications, and engagement, delivering compelling solutions that maximize business and stakeholder value.
In addition to being a certified B-Corp, thinkPARALLAX celebrates diversity and is committed to creating an inclusive workplace. It's even one of our values.
As ESG Strategy Lead, you will play a key role partnering with clients in ESG strategy and reporting to guide and support progress on sustainability goals. Your day-to-day will focus on crafting work products with the Accounts Team, providing ESG subject matter expertise and deepening client relationships with counsel on disclosure, topics, trends, and tactics that provide business value and contribute to sustainable development. You will also work with our Head of ESG Strategy to continue evolving our services to meet emerging client needs.
Responsibilities
Project delivery:
Advise clients on their sustainability priorities, goals, action plans and metrics, using a combined approach of desktop research with internal and external stakeholder engagement.
Collaborate with clients to evolve their sustainability/ESG reporting journey and support them in the development of meaningful public disclosure strategies.
Analyze ESG-related data, particularly materiality survey results.
Create, review, and deliver work products including: ESG health checks, materiality assessments, ESG strategies, ESG roadmaps, reporting strategies, and ESG report content.
Contribute to development of materials for client meetings (e.g., kick-off presentations).
Support the Accounts team in the delivery of multiple projects.
Act as a sounding board for the Accounts Team.
Work with and present directly to clients.
Uncover opportunities for organic growth with existing clients.
‍Team development and efficiency:
Create and evolve templates and guidance materials for our core services in partnership with the Head of ESG Strategy.
Provide training sessions to Accounts Team to strengthen key skills and the team's knowledge base.
‍Opportunity development:
Support the Accounts Team in developing strategy for project opportunities.
Contribute to proposals and pitches for new and existing clients.
Represents tPX at conferences and industry events.
Produce tPX thought leadership.
Qualifications
Experience with ESG strategy, metrics, and reporting, preferably in an agency, consulting, or corporate environment.
Experience applying at least some of the following standards/frameworks/ratings systems: CDP, DJSI, GRI, ISS, MSCI, SASB, TCFD, and/or UN SDGs.
Ability to efficiently analyze ESG data and draw objective insights.
Proficiency with spreadsheets, specifically the ability to use functions, formulas, data validation, queries, pivot tables, and data extraction from other sources (MS Excel or Google Sheets).
Collaborative and team-oriented, though able to draft work products independently.
Interest to develop training materials and teach/mentor teammates on our practices and new service offerings.
Solid strategic thinker with a proactive approach.
Ability to thrive in a remote-first, fast-paced environment.
Excellent verbal and written communication skills.
BONUS: Working knowledge of ESG tools/software (Metrio, OneReport, Workiva, etc).
BONUS: Working knowledge of business insight and analytics tools/software (MS Power BI, Tableau, etc.)
This is a full-time, remote position. Team members who live in southern California also have the option of working occasionally from the thinkPARALLAX office in Encinitas, CA. All team members are invited to company-wide retreats several times each year to work on salient business topics and to get to know each other in-person. These events are typically in the southern California region.
Since thinkPARALLAX is California-based, the ideal candidate will be working within three hours of Pacific Standard Time.