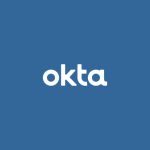 Website Okta
Location: Remote Eligible
Overview
Okta is looking for an Environmental, Social, Governance (ESG) Sr Analyst to join our Okta for Good (O4G) team, reporting to the Director of ESG and Sustainability, and working cross-functionally with Accounting and Finance, Investor Relations (IR), Workplace, Legal, etc.
At Okta, we believe that how we build the future is as important as what we build. Trust is at the core of our technology, our business and how we lead. To be successful, we believe companies have a responsibility not just to shareholders, but to all stakeholders – employees, customers, investors, communities and the environment.
Duties and Responsibilities
ESG Disclosure & Reporting
Project manage the preparation of our annual ESG Data Summary Sheet.
Field and manage response to customer and employee questions on ESG.
Support with annual disclosures

Sustainability team with annual CDP submission.
Finance, Legal and IR teams to prepare ESG disclosures for Form-10K, proxy and other filings.
IR with responses to key ESG surveys, and project management of responses to customer surveys.

Understand and apply the Sustainability Accounting Standards Board (SASB) reporting framework as well as Task Force on Climate-Related Financial Disclosures (TCFD), CDP, etc.
Stay abreast of ESG reporting regulations and trends, including the ESG ratings and rankings ecosystem, reporting frameworks, sustainability reporting standards and disclosure legislation, and provide recommendations for how these developments should inform Okta's non-financial reporting practices.
Serve as a resource for teams in preparation for annual reporting, data collection, etc.
ESG Data and Project Management
Manage and oversee data collection and maintenance of accuracy of Okta's ESG metrics to automate, visualize and analyze data.
Support Sustainability team with annual greenhouse gas (GHG) emissions inventory, according to the Greenhouse Gas Protocol, with support from an external vendor.
Manage carbon offset and renewable energy certificate accounting, documentation, and claims.
Collaborate with ESG team on implementing an internal price on carbon
Assist in managing implementation, monitoring and reporting of science-based targets.
Assist in developing and managing a supplier engagement program related to science-based targets, including collaboration with procurement and external partners.
Conduct data and scenario analyses to identify opportunities to reduce GHG emissions.
Collaborate with leaders representing multiple business functions to incorporate new ESG metrics into short and long-term planning.
Assist with sustainability projects across multiple teams, including Workplace, IR, Legal, Sales, Marketing and Communications, etc.
What You Can Bring
3-5 years of ESG & sustainability and/or business experience
Data analytics, accounting, audit, regulatory, and/or reporting (preferred)
Working knowledge of broadly recognized and emerging ESG reporting frameworks and standards, such as SASB, CDP, TCFD, and the GHG Protocol (preferred)
Experience with GHG inventory and/or carbon accounting, internal carbon prices, CDP, and science-based targets (SBT) development and/or SBT-related supply chain engagement (preferred)
Exceptional cross functional project management skills; ability to bring people together around a common goal and lead by influence
Highly skilled in data analysis and building smart and efficient cross-functional processes
Exemplary communication skills; ability to listen actively, receive and incorporate feedback, and communicate directly and respectfully
Strong written and presentation skills for high-visibility storytelling, both internally and externally
Ability to work as a team player in a cooperative environment, as well as effective working independently with minimal supervision
Adept at synthesizing complex inputs from multiple stakeholders
A desire to build