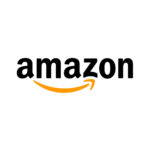 Website Amazon
Location: Arlington Area, VA
Overview
Amazon.com is looking for a smart, experienced, and highly motivated professional with experience working with public company shareholders, NGOs and/or government officials on Environmental, Social and Governance issues. This newly created position reports to the Head of ESG Engagement and will work closely with Amazon's Sustainability, HR, and Investor Relations teams.
Amazon has created innovative programs like the Climate Pledge and is working towards being Earth's Best Employer and Earth's Safest Company and needs someone to help tell our story.
This person will own relationships with some of our ESG focused investors, and assist internal stakeholders on their projects.
Basic Qualifications
Bachelor's Degree
Multidisciplinary knowledge around sustainability and climate change.
5+ years of experience in ESG investment or with an environmental or human rights NGO.
5+ years of experience managing, analyzing and communicating results to senior management.
Track record working and earning trust with a diverse set of stakeholders.
Attention to detail and the ability to work successfully in an ambiguous and fast-moving environment, to meet tight deadlines.
Excellent written and verbal communication skills.
Preferred Qualifications
Master's degree in relevant field such as environmental management, economics, international development, or policy.
Experience working with internal and external stakeholders across technical and business functions in the private and non-profit sectors.