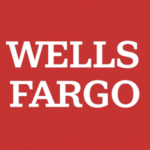 Website Wells Fargo
Location: Charlotte, NC; New York, NY; San Francisco, CA; Washington, DC; Tempe, AZ; Minneapolis, MN
Overview
At Wells Fargo, we are looking for talented people who will put our customers at the center of everything we do. We are seeking candidates who embrace diversity, equity, and inclusion in a workplace where everyone feels valued and inspired.
Help us build a better Wells Fargo. It all begins with outstanding talent. It all begins with you.
Wells Fargo is seeking a Business Execution Director (ESG Disclosures, Governance, and Initiatives Leader) reporting to the Chief Sustainability Officer. This position will lead a team and provide strategic leadership for Wells Fargo's Environmental, Social and Governance (ESG) disclosures and governance and lead an end-to-end, well-governed process of preparing compelling and reliable ESG disclosures for investors and other stakeholders. This position will also drive initiatives related to human rights, biodiversity and serve as a liaison with teams across the Enterprise including Diverse Segments, Representation and Inclusion, Supply Chain, Technology, Corporate Properties, Risk and others.
Responsibilities
Manage, develop, and guide a culture of talent to meet ESG objectives and strategy
Define and continually improve an ESG reporting framework to strengthen Wells Fargo's standing with ESG investors and other stakeholders
Create ESG reporting and engagement strategies aligned with relevant disclosure standards, regulations, frameworks, and key ESG surveys and benchmarks
Constantly benchmark and monitor trends to improve Wells Fargo's ESG standing
Monitor and develop plans to address ESG issues including human rights and biodiversity
Drive development of annual ESG reporting, issue briefs, surveys, ratings responses, green bond reporting, and investor inquiries
Support stakeholder engagement process
Drive ESG materiality assessment process, as appropriate
Engage with non-government organizations and other representatives focused on sustainability and human rights
Required Qualifications
8+ years of Project Management, Implementation, or Strategic Planning experience, including Management experience, or equivalent experience demonstrated through one or a combination of the following: work experience, training, military experience, education
4+ years of management experience
Desired Qualifications
5+ years of experience in ESG Reporting
Project management experience from conception to publication
In depth knowledge of reporting frameworks to include: GRI, SASB, CDP, GHG Protocol, TCFD; and strong understanding of the SDGs and aligning activity/reporting strategy
Experience analyzing issues and providing solutions to enhance and drive ESG strategy and initiatives
Experience and knowledge in ESG rating/evaluation systems
Experience working with senior leaders and executives internally and externally
Experience in banking or financial sector strongly preferred