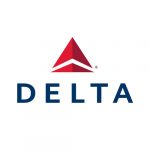 Website Delta Air Lines
Location: Atlanta, GA
Overview
Delta's Global Sustainability team is responsible for acting on Delta's environmental sustainability agenda and serves as the face of environmental stewardship for the company. The group has been charged with creating and executing on a long-term strategic plan for sustainability and managing cross-divisional programs to advance our climate and sustainability goals. The group is high-visibility and high-impact, interfacing across leadership levels to integrate sustainability practices into all of Delta's corporate programs.
This position reports to the Manager – Sustainability.
The Global Sustainability team owns five critical functions that are fundamental to driving Delta's long-term success:
Long-term sustainability strategy and investment planning
Interfacing with business units on development / delivery of sustainability programs aligned to long-term strategy (e.g. carbon reduction, removal of carbon emissions, waste management, etc.)
Building / maintaining broad research base on key market trends (not limited to airline / travel space; inclusive of disruptions or developments in the environmental sustainability space)
Reporting to key stakeholders (external and internal) on Delta's environmental, social and governance metrics, financials, investment portfolio, and outcomes of initiatives
Managing the investments into Delta's carbon sequestering portfolio
As a member of the team, you will gain broad experience and exposure across all of Delta's business units and leadership levels while executing assurance, advisory and investigative projects.
Responsibilities
Contribute to the development and planning of Global Sustainability goals and work to achieve those goals
Provide guidance and input related to business processes and standards for the reporting workstream
Create programs to improve controls for various metrics reported externally and internally
Lead large projects by planning the approach and scope, preparing the programs and determining the procedures
Communicate with senior management and divisional leadership to influence the acceptance of concepts, practices and approaches being proposed
Apply audit, root cause analysis and continuous improvement methodologies
Use problem solving and critical thinking skills to understand "the why", evaluate risk implications and draw appropriate conclusions to best advise our business partners
Dig deep into numerous complex problems and potential undefined division processes to analyze and understand risks and controls and become a subject matter expert in that area
Create internal control documentation including narratives, process and data flows, follow-ups and other supporting work papers
Construct innovative project reports and propose new ideas to leadership
Design and lead change in the Global Sustainability team
Qualifications
3 plus years applicable work experience
Proficiency with Microsoft Office products and data visualization tools (i.e. Power BI, Tableau)
Exceptional critical thinking and communication skills
Ability to work independently and effectively manage time and productivity with competing priorities in a rapidly changing, fast-paced, interactive, results-based team environment
Where permitted by applicable law, must have received or be willing to receive the COVID-19 vaccine by date of hire to be considered for U.S.-based job, if not currently employed by Delta Air Lines, Inc.
A successful candidate will:
Think critically to proactively detect problems and determine solutions
Synthesize diverse inputs without judgment to create inclusive and meaningful solutions
Take ownership of assigned tasks and projects
Make sound decisions, be objective and use logic to reach solutions
Understand the use and impact of technology
Leverage data visualizations to find and support insights
Preferred Qualifications
Undergraduate degree in a field related to Accounting, Business Administration, Computer Science, Information Systems, Engineering, Mathematics, Finance, or Economics
Airline experience helpful but not required
Advanced degree or certifications a plus