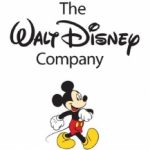 Website The Walt Disney Company
Location: Glendale, CA
Overview
Environmental sustainability at Disney focuses on using resources wisely as we grow our business. We have established ambitious environmental goals to minimize our impact as part of our commitment to social responsibility. The DPEP Corporate Citizenship team provides subject matter expertise, analytical support and program management in meeting current and future sustainability objectives.
The Manager of Environmental Sustainability will support the Sr Manager of Environmental Sustainability in the development, communication and implementation of specific environmental commitments across the consumer products business. Commitments are focused on packaging recyclability, sustainable material sourcing and greener manufacturing techniques.
The ideal candidate will have experience in a traditional consumer products business as well as an understanding of the environmental impacts (including Scope 3) from manufacturing, sourcing or supply chain.
Responsibilities
Manage various aspects of consumer products sustainability program and help ensure continued compliance with internal and publicly announced environmental goals
Support the calculation of annual Scope 3 emissions estimates for the consumer products business
Improve the accuracy of Scope 3 inventory moving from estimates to actuals and quantifying reductions
Support sustainability messaging, product claims and branded program
Collaborate with IT team to incorporate sustainability metrics into product lifecycle management system
Liaise with Enterprise Social Responsibility and Global Public Policy on Scope 3/Science Based Targets goal development and reduction strategy
Basic Qualifications
4-5 years total of experience in CSR, ESG, corporate sustainability, product development or related roles in a corporate or consultant setting
Bachelor's degree or higher in environmental engineering/management, sustainability, business administration, environmental studies, environmental science
Knowledge of Scope 3 greenhouse gas accounting
Demonstrated project management experience, with the ability to manage multiple projects at once
Ongoing awareness, interest and passion for sustainability best practices
Excellent oral/written communication and presentation skills
Excellent computer literacy and able to process complex datasets, with experience analyzing, reporting, and summarizing data
Preferred Qualifications
Experience in R Statistical software, Tableau, Access, SQL, Adobe Illustrator,
Conducting Life Cycle Assessments (LCA) using either Simapro, Gabi or similar software
Knowledge of 3rd party sustainability certifications and environmental labeling schemes
Master's degree in environmental engineering/management, sustainability business administration, environmental science, earth sciences