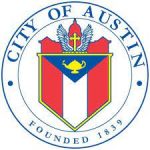 Website City of Austin
Location: Austin, TX
Pay range: $29.69 – 38.59
Overview
The Office of Sustainability's mission is to protect and improve Austin's quality of life now and for future generations by leading efforts to achieve net-zero community-wide greenhouse gas emissions, a healthy and just local food system, and a climate resilient and adaptive city.
The Environmental Program Coordinator will support the research, coordination, development, outreach and administration of the City's sustainability, food and climate programs.  The work is performed under the direct supervisor of an Environmental Conservation Program Manager, but considerable leeway is granted for the exercise of independent judgment and initiative.  The nature of the work performed requires that an employee establish and maintain effective working relationships within the  Office of Sustainability and across other City departments.  Additionally, this position supports community partners to advance climate mitigation and climate resilience efforts on behalf of the City.
Responsibilities
Developing partnerships, identifying resources, and overseeing implementation of Resiliency Hubs at City facilities
Providing support to update and implement sustainability policies and programs
Coordinating interdepartmental and interagency environmental and/or conservation teams or projects
Serving as a liaison for interdepartmental and interagency environmental/conservation issues
Supporting the environmental/conservation activities of a division/section for various projects and programs
Assisting in the implementation of the Austin Climate Equity Plan
Engaging in a meaningful way with community organizations
Qualifications
Graduation with a Bachelor's degree from an accredited college or university with major course work in a field  related to Environmental Science, Life Science, Biology, Chemistry, Engineering, Landscape Architecture, Public Administration, Business Administration, Planning, plus six (6) years of experience in a related field.
Master's degree may substitute for experience up to two (2) years.
Related experience may substitute for education up to four (4) years
Strong Candidates will demonstrate the following:
Knowledge of source of Greenhouse Gas Emissions
Knowledge of climate change and potential impacts
Knowledge of vulnerable populations
Knowledge of the concepts of institutional and structural racism and bias and their impact on underserved and underrepresented communities
Skill in oral and written communication
Skill in handling multiple tasks and prioritizing
Skill in using computers and related software applications
Skill in data analysis and problem solving
Ability to thrive on a small team and work independently as well as with other City of Austin departments
Ability to manage multiple small programs and projects