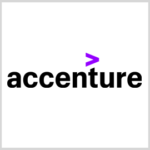 Website Accenture
Location: Multiples U.S. locations, negotiable
Overview
Accenture is a global professional services company with leading capabilities in digital, cloud and security. Combining unmatched experience and specialized skills across more than 40 industries, we offer Strategy and Consulting, Interactive, Technology and Operations services — all powered by the world's largest network of Advanced Technology and Intelligent Operations centers. Our 674,000 people deliver on the promise of technology and human ingenuity every day, serving clients in more than 120 countries. We embrace the power of change to create value and shared success for our clients, people, shareholders, partners and communities.
People in the Corporate Function contribute to the running of Accenture as a high- performance business through specialization within a specific functional area, and grow into internally focused roles by deepening their skills and/or developing new skills within an internal functional area.
Workplace Management and Solutions professionals provide space and service support solutions for all Accenture people and businesses globally, running Accenture's workplace as a robust business function leveraging Accenture's business and technology strategies.
Environmental Mgmt & Sust Specialist will support ISO14001activities.  They will support ISO 14001 compliance and support internal/external audits are conducted as required with exceptional quality.  They will support required reporting metrics delivering on-time and with the best accuracy and supporting evidence possible, they will work with other areas of our business such as Communications, Marketing, Brand, Corporate Citizenship and Global teams to support all efforts in alignment with Global and local goals/requirements.
Qualifications
Basic Qualifications:
Bachelor's degree in Environmental Management/Sustainability, or a minimum of 2 years of experience in a position that demonstrates one of the following: strong communications, analytical/data skills or ISO14001 knowledge.
Preferred Qualifications:
College degree preferred
Ideally a minimum of 3 years' experience leading special projects
ISO14001 experience is a nice to have but not required.
Auditing experience
Communications experience
Ability to network globally to gather best practices
Microsoft tool suite above average experience (Power Point, Excel) being key.  MS Access is a nice to have.
Willingness to learn and master new reporting tools
Experiencing managing/mentoring others (even if they don't directly report to you)
College degree in Business or Sustainability will be helpful but not required
Professional Skills:
Creative mind constantly looking for ways to further enhance environmental performance and awareness.
Willingness to travel annually, typically only within the U.S.
Comfortable with performing routine tasks on a monthly basis with tight deadlines
Demonstrated leadership in professional setting; either military or civilian
Demonstrated teamwork and collaboration in a professional setting; either military or civilian