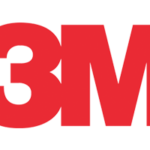 Website 3M
Location: Maplewood, MN or remote
Overview
Collaborate with Innovative 3Mers Around the World
Choosing where to start and grow your career has a major impact on your professional and personal life, so it's equally important you know that the company that you choose to work at, and its leaders, will support and guide you. With a diversity of people, global locations, technologies and products, 3M is a place where you can collaborate with 96,000 other curious, creative 3Mers.
"For more than 30 years at 3M, I've seen firsthand how it's a place where curious, creative and collaborative people thrive and build a rewarding career. As a leader in this company, my goal is to ensure each 3Mer sees and feels the positive impact we're making around the world" – Mike Roman, chief executive officer and chairman of the board at 3M
This position provides an opportunity to transition from other private, public, government or military environments to a 3M career.
Responsibilities
As the Environmental Justice Director for 3M you will have the opportunity to tap into your curiosity and collaborate with some of the most innovative and diverse people around the world. Here, you will make an impact by:
Pioneering 3M's environmental justice efforts within our communities by partnering with key community stakeholders and corporate leadership
Leading the development of environmental justice processes and policies to enable advancement of our efforts internally
Implementing, developing, and executing corporate environmental justice playbook grounded in community listening and understanding
Determining and driving cross functional enterprise efforts to develop and execute environmental justice strategy and initiatives across 3M at national and local levels
Supporting public outreach/speaking, project management, planning/logistics, stakeholder engagement, facilitation, and communications, along with business development in support of our Environmental Justice-focused work and practice
Qualifications
To set you up for success in this role from day one, 3M requires (at a minimum) the following qualifications:
Bachelor's degree or higher in Environmental Health, Public Policy or related field (completed and verified prior to start) from an accredited institution
Ten (10) years of professional or volunteer experience in environmental justice in a private, public, government or military environment
Five (5) years of progressive leadership in strategic planning, community engagement and program management geared towards environmental or climate justice
Additional qualifications that could help you succeed even further in this role include:
Master's, or other advanced degree in Environmental Health, Public Policy or related field
Skills required:
Strong influence, negotiation, and conflict resolution skills.
Ability to understand legal and policy challenges on a variety of equity and environmental issues and devise strategies to address them.
Ability to think strategically and design systemic approaches to reaching required goals
Keen sense of what it takes to make lasting change in various venues (political, business, community)
Leads with integrity and cultural sensitivity
Strong leadership and diplomacy skills with outstanding communications abilities at multiple levels and a disposition toward finding and driving solutions in a complicated arena
Must be legally authorized to work in country of employment without sponsorship for employment visa status (e.g., H1B status).