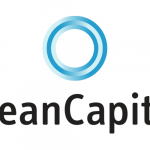 Website CleanCapital
Location: New York, NY
Overview:
This position will support CleanCapital as it acquires and operates solar and battery storage assets in new/changing energy markets, state programs, or ISOs/RTOs. The Associate will be responsible for determining how solar and battery storage assets will operate in particular energy markets, calculating the potential revenues for assets, and indicating any key risks or considerations in these new markets. Where prudent, the Associate will also find and cultivate local energy experts that can bring clarity to unresolved questions. Associate will also work on corporate strategy, determining which markets are best-matched for CleanCapital's investment parameters and overall corporate valuation. The Associate will report to the Director of Investments, but will have the opportunity to work across disciplines, supporting our acquisitions, investments, capital markets, business development, and asset management groups. CleanCapital is an exciting and dynamic startup atmosphere and the Associate will receive best-in-class experience on how to underwrite and invest in distributed energy assets.
This position will start off 100% remotely, but candidates should eventually expect to attend meetings in NYC offices in a hybrid setup.
Responsibilities:
Research energy markets, renewable energy credit markets, or state programs that provide or underpin CleanCapital solar and storage assets.
Assist in preparation of Excel-based financial models for CleanCapital's asset acquisition and financing transactions.
Assist the Director of Investments in developing both internal and external memos and presentations including market forecasts and deal investment memos, focusing on identified deal opportunities, risks, and mitigants.
Coordinate among third party advisors with respect to all due diligence inquiries.
Support the investment and policy teams with research into specific programs and strategic growth areas.
Job description may evolve over time
Occasional travel may be expected depending on travel restrictions and business necessities
Qualifications:
Bachelor's Degree required
2+ years of experience  in power and renewables, utilities and electric power markets, or project finance and mergers & acquisitions.
Familiarity with utility retail tariff design, solar net metering, wholesale energy markets, and ISO capacity markets / resource adequacy.
Familiarity with statistical analysis and forecasting, namely linear regressions.
Experience in the creation and modification of sophisticated Excel based models including financial statement models and valuations/LBO/DCF models.
Experience managing and/or coordinating complex transactions with multiple stakeholders and advisors.
Psychosocial Skills /Human Skills/Behavioral Skills
Passion for learning about  electric power systems and renewable energy policy (with an emphasis on actionable policy learning)
Expert financial analysis skills to create and maintain Excel models during the investment process
Proven ability to research and assess investment considerations across a wide variety of asset classes and geographies
Ability to anticipate and meet needs of internal customers
Entrepreneurial mindset with the ability to take ideas and run with them from concept to conclusion
Exceptional organizational skills
Technical understanding of clean energy business processes
Ability to think and analyze beyond the data and assess decisions with an informed, enterprise view
Excellent interpersonal skills while managing multiple priorities in a fast-paced and ever-changing environment
Excellence in Microsoft Office (Word, Excel, PowerPoint