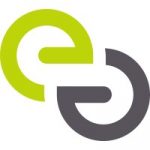 Website Energy Solutions
Location: Detroit, MI
Overview:
At Energy Solutions we focus on the big impacts. And we believe that market-based programs can be a powerful force to deliver large-scale energy, carbon and water-use savings. For 26 years we've harnessed that power to offer proven, performance-based solutions for our utility, government, and institutional customers.
Our turnkey products accelerate energy efficiency; enable distributed energy resources; promote market development for beneficial products; and provide technical and policy support to set smart energy standards at the local, state, and national levels. Because of our focus on the market, our innovative products scale quickly and often deliver the majority of our clients' energy savings.
How do we do it? We look at the market end-to-end to target the best new technologies, work with key partners in the supply chain for seamless adoption, and then help governments and our market partners set rules that require people to use these beneficial technologies.
We are currently seeking a full-time Project Manager to join our Energy Efficiency Programs Team to develop and run programs that incentivize the adoption of commercial energy efficient HVAC, Foodservice and related technologies. As a Detroit, Michigan based team member you will be supporting Energy Solutions in a new location as we seek to increase our presence in the Mid-West. Energy Solutions does not have an office in this location, so the person selected to fill this position will be working remotely.
As a member of the Energy Solutions team, you will have a broad impact on energy efficiency markets and greenhouse gas reductions through our work for major North American utilities, and other national leaders in energy efficiency. This unique market opportunity, paired with Energy Solutions mission driven approach, creates a perfect environment for individuals who want to have an active voice in shaping the energy future across the nation.
Responsibilities:

Overall direction, management, quality control and completion of project deliverables
Managing project budgets and tasks with minimal oversight
Facilitating the progress of multiple projects and bringing them to conclusion
Communicating project progress to management and clients
Interacting with customers, clients, and external collaborators
Conducting market research and data analysis
Tracking of industry trends and other market changes that impact energy efficiency
Organizing and facilitating in-person meetings and conference calls
Conducting literature searches
Qualifications:

A bachelor's degree with an energy focus, preference being towards engineering, environmental science or business
A minimum of two years of work experience and/or graduate school?
Familiarity with commercial energy efficient HVAC, water heater, foodservice, and/or related technologies
Flexibility and adaptability in regard to project focus
Demonstrated ability to conduct detailed technical and quantitative analysis
Strong technical writing and verbal communication skills
Strong organizational and project management skills
Ability to interact professionally with clients and present in the primary role
Extensive experience using Microsoft Office
Ability to work and thrive independently
Outstanding quality control practices
Willingness to conduct business travel
Applicants should be able to provide proof of COVID-19 vaccination and two weeks must have passed since the final dose before you will be able to work from our office