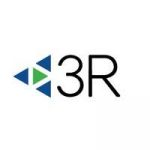 Website 3R Sustainability
Location: Remote
Overview
3R Sustainability, a CSR (corporate social responsibility) and high-performance building consulting company located in Pittsburgh's Strip District, is looking for an Energy/Data Analyst Intern for the summer.
3R believes that sustainability and corporate responsibility are good for business, good for the environment, good for society, and good for the economy. Tasks will include gathering and analyzing sustainability data, calculating greenhouse gas inventories, and reporting to relevant frameworks such as CDP. Projects and clients will span across a diverse set of industries and locations, which require engagement with clients, and their stakeholders, around the world.
This internship program provides the framework for a student to apply what has been learned from prior experience and the classroom to make a value-added impact working directly with 3R clients. This hands-on, client-oriented opportunity offers real-world work experience and demonstrable accomplishments, while also providing interns with the chance to assist in the advancement of 3R's greater goal of social, economic, and environmental sustainability.
The ideal candidate will be available to work at 3R or remotely for 40 hours per week for the duration of the internship.
Responsibilities
Identify data needs for clients based on material topics
Work with clients to gather data and create workbooks for ongoing tracking and reporting
Conduct corporate GHG inventories (scope 1, 2, 3)
Create visuals for data analysis to make recommendations for improvement
Independently undertake project-related research and engage with a range of stakeholders
Ideal Candidate
A graduate environmental/engineering student with a good understanding of business, preferably with post-undergraduate work experience
Experienced working with large data sets and proven ability to analyze, interpret, and communicate findings
Competent in analyzing operational and environmental data for compliance, indicators, and trends
Skilled in data science and data visualization
Experienced with utility analysis or energy efficiency
Proficient with Excel and PowerBI
Strong at problem-solving, time management, organization, and communication skills
Able to complete tasks on time while working remotely
An effective communicator
Team-focused, demonstrates initiative, and has a positive, helpful attitude
A quick learner, adaptive, and eager to tackle new situations
Able to work on several differing projects simultaneously
Additional Application Information
The internship is paid at a rate of $20 per hour. Interns will have the option to work at 3R's LEED Gold certified offices in Pittsburgh's Strip District and remotely. 3R follows all safety protocols and guidance as outlined by the CDC.
Please submit resumes to careers@3Rsustainability.com for consideration. EOE.
We look forward to hearing from those interested in this exciting opportunity!