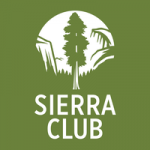 Website Sierra Club
Location: Remote
Overview
Reports to: Chapter Director
Duration: 10-15 hours/week; 12 weeks
The intern will be directly assisting Chapter staff members with energy organizing work in West Michigan by providing digital communications, research and graphic support.
This position will support Sierra Club's work on Beyond Coal and Energy projects through research and digital communications to educate and engage Sierra Club members, supporters and members of West Michigan communities on local energy/climate issues and the need to move to a 100% clean energy future. There will be a focus on the work surrounding Consumers Energy's IRP in addition to other W. MI energy projects in Grand Rapids, Holland, and beyond.
Activities
Digital support through social media postings and updating website information
Create graphics and layout for communications
Help with writing articles about energy and environmental topics for Chapter Update
Attend meetings (online and in-person) and take notes
Help organize events
Attend webinars
Working with Sierra Club volunteers and community members
Conducting research
Data entry
Miscellaneous office assistance.
Knowledge & Skills
The ideal applicant will have experience with and a facility for graphic design and digital communications, good writing and research skills, and a knowledge or interest in environmental activism. This individual should be proficient in Microsoft Office applications and have experience with Google drive, Facebook, Twitter, blogs, and email. Bonus if applicants are familiar with database management applications like Salesforce. They will be able to take direction on projects and work independently.
Logistics
This is a paid internship ($15/hr). Internship position is available starting September-December. This is a Work-from-home position with some evening or weekend meetings possible.
This is a category 99 non-exempt, non-represented temporary position.
Sierra Club is a 501(c)(4) non-profit organization. Sierra Club employees are not eligible to participate in the Federal Public Service Loan Forgiveness (PSLF) Program.
Sierra Club values the expertise and talents of foreign nationals. Sierra Club sponsors both nonimmigrant and immigrant visas when certain criteria are met, based on immigration laws and organizational needs. Such sponsorship is at the discretion of the Department Head and Sierra Club Human Resources in consultation with the employee's manager. The Sierra Club cannot guarantee the approval of a visa petition.
The Sierra Club is an equal opportunity employer committed to workforce diversity.