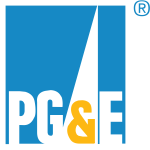 Website PG&E
Location: San Francisco, CA
Note: This position will be posted until 5/21/21.
Overview
The Wildfire Risk Organization is responsible for assisting the company to act decisively and transparently to prevent fires of consequence from being caused by our equipment.  The organization will develop objectives to 1) prevent fires of consequence originating from our equipment; 2) meet all commitments outlined in our 2021 Wildfire Mitigation Plan; 3) continue to foster trusted relationships with key stakeholders; and 4) Develop consistent processes and work standards through the implementation of the Lean Operating System for sustainable operations going into 2022 and beyond.
The Electric Program Manager manages and/or administers a company program, a grouping of project work or a special customer offering with an assigned/designated annual financial budget. The incumbent provides oversight, governance, communication, training, reporting as well as overall process and project management for the assigned program. He / She manages the program budget, which may include developing and presenting the budget proposal.
Job Description
Applies depth and breadth of knowledge of Program Management to the most unique and complex problems. Works autonomously. Anticipates issues and develops innovative solutions. Demonstrates program leadership with internal & external stakeholders to support company goals. May design and develop new, complex programs.
 Recognized subject matter expert who may represent PG&E to external agencies on sensitive or complex issues. Partners with Government Relations or other partner organizations in developing messaging, strategy and engagements
Creates strategies to solicit feedback from key external partners and integrate that feedback into workplans when appropriate.
May manage major cross-functional projects and initiatives. May lead initiatives that impact utility or industry developments.
Manages all aspects of programs that are cross functional, complex, of broad scope and have a significant financial or political impact on the line of business. Leads development of overall strategy to achieve program goals.
Partners with Manager/Director to determine most appropriate and effective program performance metrics. Develops content and format for reports and dashboards. Prepares and presents regular updates to senior management, addressing issues and gaining buy in on solutions.
Develops both annual and long term program work plan forecast and budget.
Negotiates and sets productivity and unit cost targets.  Prepares accurate forecasts, monitors spending, and develops and presents variance explanations. Develops business case for budget and/or additional funding during the year. Works closely with peers and leaders in line of business to ensure financial targets are understood and achieved.
Partners with Work Planning/Resource Management teams to plan and forecast short and long term work to be completed as part of the program. Monitors and ensures closure/completion of projects and/or other program work orders. Ensures effective work scheduling and resources will be available to meet the work plan. Develops creative solutions to address resource issues.
Leads peers and partner organizations to develop and implement new and/ or improved processes, procedures, policies, controls and best practices to improve customer satisfaction, efficiencies, regulatory compliance and reduce costs.
Qualifications
Bachelor's degree or equivalent experience
10 years of total related experience