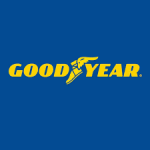 Website Goodyear
Location: Pulandian District, Liaoning, China
Responsibilities
Support and manage compliance with country local laws and with company standards, policies and business conduct standards by ensuring requirements are in place and functioning. Work under the direction of or in cooperation with the EHS&S Manager to meet governmental requirements and keep EHS&S programs up to date with these requirements.  Subject Matter Expert (SME) regarding interpretation of country, federal, state and local regulations.
Ensure systems are in place to support the generation and gathering of data required for report EHS&S metrics/KPIs. Provide support in obtaining any data or information required by Global sustainability to respond to customer requests for sustainability data and certifications.
Ensure execution of initiatives that will achieve annual EHS&S operating plan goals and EHS&S capital plans. Track and drive completion of EHS&S Capex projects.
Support the execution and continuous improvement of key EHS&S initiatives and requirements including: Ergonomics improvement; Behavioral Safety (Target Zero); Industrial hygiene monitoring/corrective actions; JSA/Risk Assessment; Control of Hazardous Energy; Controls for new materials, Zero Solvent, Waste to Landfill and Environmental Releases; EHS&S audits/corrective actions.
Train and assist plant associates in reporting, investigating recordable and near miss Incidents, and performing proper root cause analyses to identify CAPAs that will prevent the same incidents in the future. Monitor and track completion of CAPAs by responsible parties.
Required Education and Experience
Bachelor Degree (4 year) in environmental and/or safety discipline, engineering or technical science, (e.g., chemistry, biology).
Professional certification (e.g. Certified Safety Professional; Certified Hazardous Materials Manager; Qualified Environmental Professional;
Minimum of 3 years experience implementing, running EHS&S programs in a large manufacturing facility (500+    associates) is preferred.
Experience developing EHS&S programs in a manufacturing facility, preferably in a labor union  environment.
Experience implementing and/or sustaining ISO 14001 and/or OHSAS 18001 or comparable EHS&S  management system.
Proven track record of successful implementation of EHS&S initiatives
Strong knowledge of Federal, State and Local safety and environmental law and regulations.
Maintains high ethical standards; genuinely cares about the health, safety and well being of associates; minimizing environmental impacts and promoting sustainable practices.
Draws a firm line in ensuring Goodyear compliance with governmental laws and company standards/policies.
Demonstrated ability to work in high performance and servant leader cultures. Focuses on team goals.