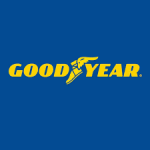 Website Goodyear
Location: Pulandian District, Liaoning, China
Responsibilities
Compliance with country local laws and with company policies and business conduct standards. Stay current in knowledge of governmental requirements; keep EHS&S programs up-to-date with these requirements. Partner with plant leadership and serve as Subject Matter Expert (SME) regarding interpretation of country, federal, state and local regulations.
Accurate and timely reporting of monthly & quarterly EHS&S Metrics.  Engage directly with Global sustainability for all customer requests for sustainability data and certifications.
Development and achievement of annual EHS&S operating plan goals and EHS&S capital plans that are in alignment with regional objectives.
Ensure execution and continuous improvement of key EHS&S initiatives and requirements including: Ergonomics improvement; Behavioral Safety (Target Zero); Industrial hygiene monitoring/corrective actions; JSA/Risk Assessment; Control of Hazardous Energy; Controls for new materials, Zero Solvent, Waste to Landfill and Environmental Releases; EHS&S audits/corrective actions.
Incident and near-miss reporting, investigation, identification and completion of CAPAs on-time.
Required Education and Experience
Bachelor's Degree in environmental, safety discipline, engineering or technical science, or a related field or an equivalent experience. Desired Master's Degree.
10+ years of experience in designing, implementing & driving EHS&S programs.
5+ years of management experience in a manufacturing environment.
3-5 years' experience implementing and/or sustaining ISO 14001 / OHSAS 18001 or comparable EHS&S mgmt system.
Experience in a Union environment.
Demonstrated, measurable improvements in EHS&S performance.
Strong knowledge and ensuring compliance of local safety and environmental laws and regulations.
Strong knowledge and ensuring compliance of Goodyear standards and policies.
Minimizing environmental impacts and promoting sustainable practices.
Strong leadership and coaching skills (Servant Leader).
Strong problem-solving skills and mentality.