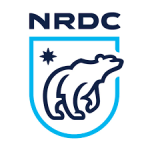 Website NRDC
Location: San Francisco, CA
Overview:
E2 (Environmental Entrepreneurs) is hiring a Western States Advocate to be based in San Francisco. The E2 Western States Advocate will develop and implement E2's advocacy work in the Western region (California and the Pacific Northwest) in alignment with E2 and NRDC institutional priorities. The Western States Advocate will manage the recruitment, engagement and deployment of E2 members in those states.
For more than 20 years, E2 has led the environmental community in organizing investors, entrepreneurs and other business leaders across every sector of the economy to make the business case for smart climate and environmental policy at the federal and state levels. E2 is a national organization of business people who advocate for policies that advance both environmental and economic objectives. E2 is an affiliate of NRDC, and coordinates closely with NRDC on select policy issues and campaigns where a business perspective is valuable. To learn more about E2, please visit www.e2.org.
Responsibilities:
To perform this job successfully, an individual must be able to perform each essential duty satisfactorily. Reasonable accommodations may be made to enable qualified individuals with disabilities to perform the following essential functions: 
Work with the E2 team to help business leaders engage in lawmaker meetings, public events and in the media in support of robust climate action and the economic benefits that come with it. 

 

Lead by identifying, organizing and amplifying good business messengers on the benefits of clean energy for the economy throughout the Western Coast. 

 

Build relationships with business leaders and lawmakers, developing communication pieces (e.g., op-eds, press releases, amplifying E2 job reports with media), and coordination with other in-state partners. 

 

Serve as point person on developing strategy to build E2's California and Pacific Northwest Chapters by collaborating with E2 Chapter Directors.

 

Identify and recruit business leaders for advocacy purposes and be willing to travel throughout the West Coast.

 

Engage business leaders on an ongoing basis through outreach and by organizing region specific programs and events, such as networking receptions, expert forums/workshops and meetings with officials. 

 

Identify opportunities to deploy business leaders for direct advocacy and media outreach in support of relevant federal and state-level clean energy/climate policies.

 

Collaborate with other "clean energy" business/trade association groups throughout the west by attending networking events and maintaining relationships.

 

Coordinate with NRDC staff to make sure that the efforts of the E2 business advocates are aligned with institutional priorities

.

 
The above list of duties is not comprehensive but generally demonstrates the types of matters under this position's responsibility. Other duties may be assigned.
Qualifications:
Minimum 5-7 years of relevant work experience

 

Experience recruiting and engaging businesspeople for advocacy purposes, with appreciation for community-building elements of the endeavor.

 

Demonstrated ability to build networks and work in partnership with the private sector, NGOs and volunteer organizations.

 

Knowledge of clean energy and/or climate policy issues, and preferably, issue-based organizing experience.

 

Respect for the value of the 'business perspective' and ability to reconcile business and environmental perspectives in a productive fashion.

 

Self-starter, comfortable coordinating with multiple players inside and outside E2/NRDC.

 

Good interpersonal skills and ability to build strong working relationships

 

Excellent communication skills.

 

Highly organized, able to take initiative and engage in follow-up 

 

Experience working with clean energy companies or the private sector and/or experience building and managing volunteer-led organizations.

 

 

Commitment to NRDC's mission, values, and DEI principles

 

Demonstrated competency in racial equity, diversity, and inclusion principles, including contributing to an inclusive working environment and advancing DEI
Compensation:
We offer competitive salaries, excellent benefits, and a supportive working environment. Salary is based on a nonprofit scale and is commensurate with skills and experience. For this position, the salary is $113,000 to $121,000. Internal equity considerations will be reviewed before making a final offer.