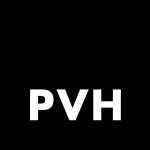 Website PVH
Location: New York, NY
Overview
Under the direction of the Vice President, Corporate Responsibility (CR), the Director of Sustainable Business Strategy is a new role to drive development, alignment and refinement of corporate responsibility strategy across the company globally. This work will specifically focus on 1) inputs into the annual corporate strategy development process, 2) annual review and proposed updates to PVH's Forward Fashion targets, 3) CR insight and trend analysis and reporting for executive audiences and 4) collaborating with PVH brands on strategy alignment. Additionally, future growth areas for this new role could include sustainability risk management analyses and scenario planning, as well as incubating new programs and partnerships based on the evolving CR landscape.
The Director will lead and collaborate with global, cross-functional teams to structure and execute initiatives that enable the Sustainable Business corporate strategy commitments and initiatives, as well as other executive-identified priorities. The Director will collaborate closely with CR leadership, PVH strategy, brand strategy and brand CR teams, as well as key external multi-stakeholder Initiatives. She/he will also manage supervisees and other team members a part of broader project management.
The Director will exhibit excellent communication and analytical skills, effective problem-solving, and the ability to build effective partnerships internally and externally.
CR Strategy and Integration
Drive Sustainable Business plan deliverables, including internal engagement, in line with Forward Fashion targets and other sustainability public commitments with a two to five year outlook of the CR landscape

Contribute to and help facilitate strategy input forums with stakeholders to ensure strategic plans support business growth, brand strategies/priorities, value creation and risk mitigation.
Facilitate CRLT strategy inputs/deliverables.
Identify approaches to articulate and calculate sustainable business ROI and business case for executive audiences; execute analyses and communications.
Provide recommended edits to Forward Fashion target and commitment changes based on critical in-year shifts in global business context (i.e. climate resiliency, digital transformation, AI) in collaboration with CR Operations and Corporate Comms teams
Establish, conduct and socialize monthly and quarterly CR insights and competitor analyses in partnership with the CR Ops, CR Comms, Consumer Insights and Brand CR teams for CR Committee of the Board and C-suite education (in addition to informing other internal educational and business case building initiatives).

Evaluate and communicate key insights and trends with an emphasis on competitive industry movements.
Research and communicate relevant industry benchmarks, as well as identify white space opportunities.
Liaise with and support CRLT in collaborating with Brand CR teams to set appropriate annual and multi-year goals, as well as facilitating ways of working to maximize enterprise-wide CR efficiencies and impacts.

Partner with the Brand teams to internalize key metrics/success factors for each Sustainable Business commitment/target.

In the future, research, propose to leaders and execute new CR risk initiatives, including policies, analyses (such as the Task Force on Climate-related Financial Disclosures (TCFD)) and scenario planning.
Team Leadership
Represent PVH leadership at critical industry and sustainability events, including support for investor initiatives. Support executive engagement in global CR forums, including helping to prepare C-suite leaders.
Incorporate sustainability/CR considerations into potential, future global merger and acquisition due diligence processes; lead sustainability related post-acquisition integration work.
Support sustainability issues management, particularly related to CR trend analysis insights.
Coach and develop direct reports to reach their full potential, and support relevant development assignments, opportunities while motivating and challenging associates accordingly.

Engage and support coaching and development of CR team members who are providing input into strategy development/updates.
Potential Future Growth Opportunities
Propose and incubate new programs and partnerships based on CR insights that are germane to the Sustainable Business corporate strategy. Topics could include, updates to a global climate change strategy, biodiversity, on-product sustainability communications, traceability, AI impact on manufacturing, sustainable business ROI analysis and micro plastics.

Explore and propose strategic partnerships that will drive business, as well as positive environmental and social impacts.
Manage transition to CR Ops or Brand CR teams once program incubation is completed.
Qualifications
Experience: 8 – 12+ years' experience in corporate sustainability or equivalent. Apparel industry and/or environmental sustainability experience a plus.
Education Required: B.S. / B. A. or M.S. in business administration, environmental science, or similar discipline.
Skills

Strong leader with an ability to think strategically and contextually, and to anticipate the needs and expectations of executive leaders
Ability to deliver executive level verbal and written presentations/materials
Strong business acumen, judgement, instincts, and organizational skills
Experience managing complex projects across multi-national organizations, from planning through execution
Proven ability to work creatively and analytically in a problem-solving environment
Ability to overcome obstacles and deliver results
Ability to development strong internal and external relationships
Demonstrated ability as a people manager who can prioritize workload and coach, develop and inspire team members to peak performance
Proven ability to build, manage and foster a team-oriented environment
Excellent communication skills, both verbal and written