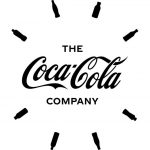 Website The Coca Cola Company
Location: Atlanta, GA
Overview
Plan and execute key initiatives critical to the delivery of our World Without Waste objective to collect & capture a bottle or can for each one we sell by 2030.
Responsibilities
Partner with across Sustainability and with Operations, Bottler, Procurement, Technical, & PACS teams to develop holistic and integrated total business solutions to accelerate our progress,
Lead Agile high-performing teams dedicated to delivering critical projects in support of the effort to "close the loop."
Collaborate with the Sustainability PMO to prioritize and integrate efforts into our business critical priorities with with Bottlers, Customers and other key stakeholders.
Partner with PACS Zone Operations and Public Policy teams to develop and execute the Government Relations, Policy and Advocacy agenda in support of our desire to create a circular economy and meet our Sustainability objectives.
Education Requirements
Bachelor's Degree, Master's Degree preferred
15+ years' experience business project and program management, operations and/or strategy execution
Proven ability to collaborate effectively with divergent and convergent stakeholders;
Proven track record of building and leading high-performing teams using agile/lean and design thinking principles and collaboration with cross-functional teams to drive engagement and effective action
Related Work Experience
Deep understanding and expertise with the US & Canadian recycling and recovery landscape, including competitive, operations, supply chain, economic and policy components. Working knowledge of the challenges associated with PET, aluminum and glass recycling and re-use.
Functional Skills
Program development and execution with internal and external constituents including divergent and convergent stakeholders NAOU functions, operating leadership, bottlers & customers.
Identify and analyze opportunities in a big-picture context, set priorities, and create a well-considered roadmap to optimize delivery of the World Without Packaging Waste agenda and objectives
Analytical expertise: Performance management, business case development